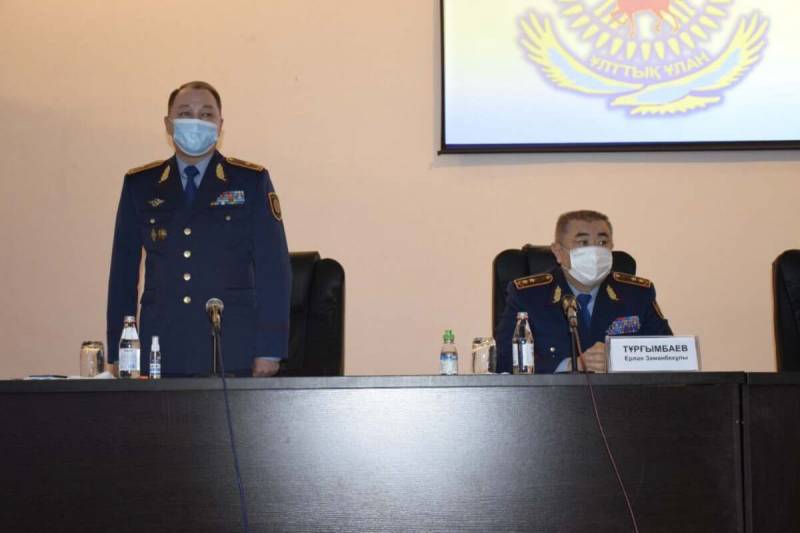 Law enforcement agencies of Kazakhstan announced the arrest of several foreigners who participated in the January pogroms of administrative buildings in the country's largest city, Alma-Ata.
According to the investigation, two detained representatives of other states actively participated in the seizure of the city hall (akimat) of Alma-Ata on the night of January 5 this year. In addition, they were distinguished by particularly cruel behavior towards the guards of this building, who were unarmed. Foreign criminals were also seen in other riots in the city. They used batons and shields taken from the police as weapons.
The identities of the foreign participants in the riots are said to have already been established, but have not yet been disclosed so as not to harm the investigation.
The press service of the Prosecutor General's Office of Kazakhstan reported that the detainees would be charged under articles 272 (part 2) and 380 (part 3, paragraph 1.4) of the Criminal Code of Kazakhstan, i.е. participation in mass riots and the use of violence against a representative of the authorities.
Recall that mass protests broke out in the country in early January this year. Initially, people, dissatisfied with the sharp increase in gas prices, began to take to the streets en masse in the Caspian Mangistau region of Kazakhstan. However, the protests spread suspiciously quickly throughout the country. The former capital of Kazakhstan, Alma-Ata, actually left the control of the authorities for a couple of days. The protesters seized the most important points of the city, including the building of the city administration, the former residence of the president, as well as the Alma-Ata airport. To restore order, the presence of peacekeepers from the CSTO countries was required.