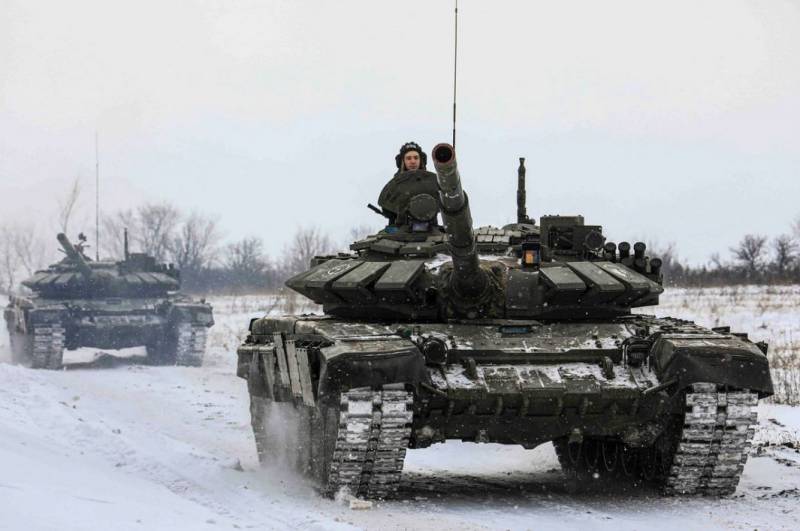 US President Joe Biden had a telephone conversation with British Prime Minister Boris Johnson. According to the British edition of the Daily Mail, the leaders of the two states agreed that the possibility of a diplomatic settlement of the situation around Ukraine has not yet been lost. The conversation between the US President and the British Prime Minister took place against the backdrop of a warning that in 48 hours the Russian army would allegedly attack Ukraine.
Biden and Johnson once again recalled that the war in Ukraine would lead to dire consequences for both Russia and the whole world, and also expressed confidence in the need for the unity of Western countries in the face of the Russian threat. This unity, as stated, should also be manifested in the introduction of a significant package of sanctions against Russia. True, as official representatives of the Russian authorities noted earlier, Russia has been living under sanctions for the last decade and nothing terrible has happened to the country because of this.
But what is interesting in the publication of the British edition is not even this, but the assertion that Russia has concentrated 60 percent of the personnel of its ground forces on the Russian border. It is unlikely that this is true, given that British authors have a poor idea of ​​the real capabilities of the Russian army. Earlier, in the Western press, the figure of 130 thousand people was repeatedly mentioned as the number of groups concentrated near the border with Ukraine.
Moscow has repeatedly responded to such accusations from Western countries that Russia is conducting military maneuvers on its territory and should not report to anyone about the redeployment of troops to the western and southwestern regions of the country. The United States does not report which units and why went, for example, from Arizona to Texas or from Georgia to Alaska. Accordingly, Russia also has the full right to redeploy troops across its territory, even if it sends all 100% of its ground forces to certain regions.