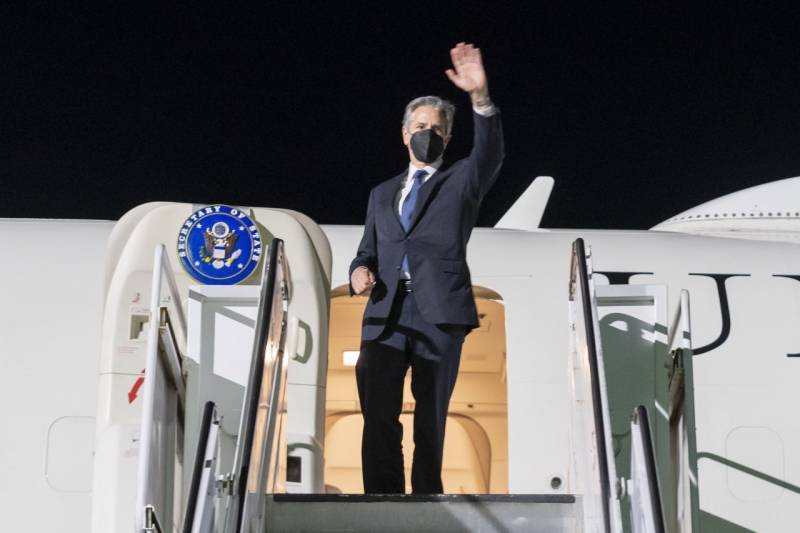 The United States continues to convince the whole world that Russia will certainly unleash a war, and is doing everything possible for this, including the evacuation of its citizens and not only from Ukraine. The new order of the State Department also covered Belarus and Transnistria.
Another recommendation for American citizens was issued by the US Embassy in Minsk, duplicating the order of the State Department. The content of the document is very simple and calls on the Americans to urgently leave the territory of Belarus. Among the reasons that should push US citizens to make the right decision are the "lack of democratic laws" on the territory of the republic, the threat of illegal arrests, covid and, of course, the deployment of Russian troops both on the territory of the republic and near the Ukrainian borders.
In general, Americans urgently need to leave the republic on "commercial or private flights," since the State Department has no possibility of evacuation.
Thus, US citizens are recommended to leave Ukraine, since there will soon be "a war", as well as Belarus, since there are Russian troops there who will "attack" Ukraine. But the State Department did not calm down on this and issued another order recommending that American citizens not travel to Moldova and leave Transnistria as a matter of urgency. With what it is connected there are no explanations.
The United States continues to escalate the situation around Ukraine, claiming that Russia is "just about" to launch an invasion, even a date has already been set. Earlier, US President Joe Biden announced February 16, 2022 as the date for the start of the Russian offensive. Now Washington is trying to convince everyone that this is reliable information, and Washington is making every effort to prevent war.