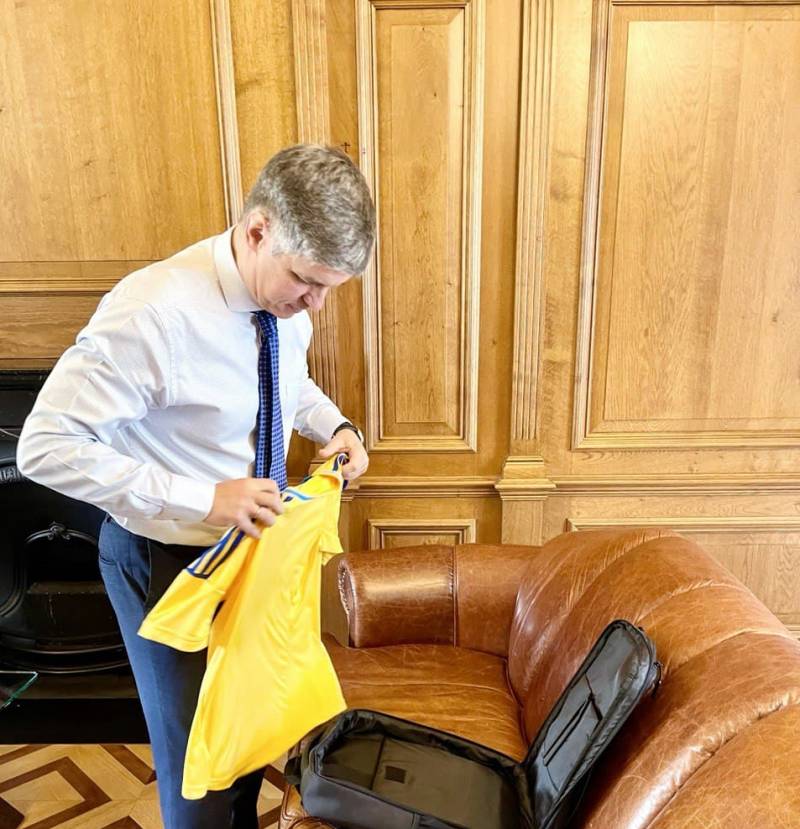 If the Ukrainian authorities stop seeking to join the North Atlantic Alliance, this decision will be supported by the United Kingdom. The Government of Ukraine has the right to adopt it independently.
This was stated by the Deputy Minister of Defense of Great Britain James Hippie on Sky News.
This is how London reacted to the suggestion that Kiev might refuse to join NATO. It was made by the diplomatic representative of Ukraine in Britain, Vadym Prystaiko, in an interview with the BBC radio station.
The press service of the Ukrainian embassy in London, which decided to comment on the statement of its own ambassador on Facebook, added spice to this situation. They said that the media took the words of the diplomat out of context and allowed themselves "provocative interpretations."
The statement emphasizes that the course of the Kiev authorities towards joining the North Atlantic Alliance is unchanged, and this is confirmed by the country's constitution.
As long as Ukraine is not a member of the alliance, we are ready to consider other agreements, including bilateral ones, in order to prevent a war
- says the press service of the diplomatic mission.
Today, Ukrainian Ambassador to Britain Vadim Prystaiko said that in order to prevent an armed conflict, the Kiev authorities could refuse to join NATO. Serhiy Nikiforov, Zelenskiy's press secretary, said it was essential that Ukraine's representative in London clarify the implications of his statement. It is likely that Prystaiko, if he remains unconvinced, may expect resignation by Zelensky's decision.