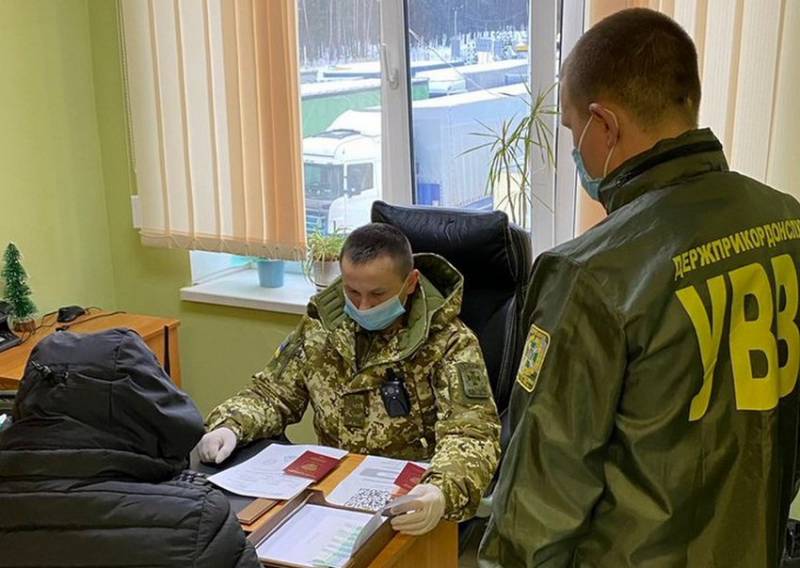 The Ukrainian authorities have closed entry for all Russian citizens - men of military age. The restrictions were introduced unofficially, the authorities continue to claim that there are no restrictions on crossing the border.
All Russian men of draft age are denied entry to Ukraine, at least until the end of military exercises near the borders of Ukraine, i.е. for an indefinite period, said Ukrainian journalist Yuriy Butusov. The ban was introduced unofficially, border guards may refuse entry to Ukraine under a completely different pretext. Restrictions were introduced on February 12.
The Ukrainian opposition also confirms the introduction of restrictions.
The border service of Ukraine itself refutes such rumors, stating that they did not receive any instructions "from above", and in their activities they are guided only by regulatory documents. Refusals to Russians and citizens of other countries have nothing to do with the situation around Ukraine.
At the same time, private carriers operating near checkpoints noticed that border guards began to more carefully examine the documents of those entering the country, allowing only those who have a residence permit in Ukraine or a notice that their relative died on Ukrainian territory . The main refusal is the "financial insolvency" of the Russians entering the country. The border guards simply declare that the Russian does not have enough money to stay on the territory of Ukraine and refuse entry.
Note that the same situation in Ukraine already existed during the presidency of Poroshenko, who introduced martial law in ten regions, thereby banning all men of military age from Russia from entering Ukraine.