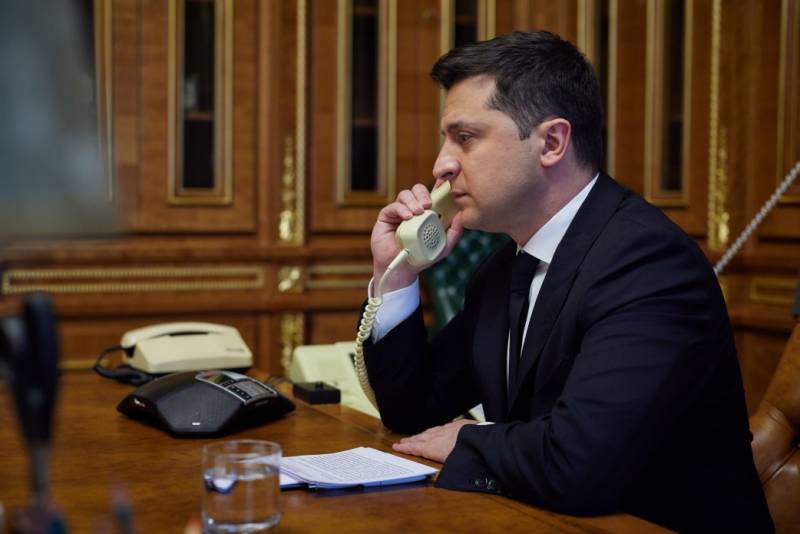 Ukrainian President Volodymyr Zelensky invited his American counterpart Joe Biden to come to Ukraine in the coming days. It happened during a phone call yesterday that lasted almost an hour.
The details of the conversation were told in the press service of Zelensky.
According to the information of the American channel CNN, which refers to a source in the Ukrainian Cabinet of Ministers, Biden has not yet agreed to a trip to Kiev. And the interlocutor in the White House said that the probability of the arrival of the US leader in Kiev is extremely small.
As previously stated in Politico magazine, the American president said that Russian troops would cross the Ukrainian border on February 16. Based on this fact, it turns out that Zelensky invited Biden to visit Ukraine at the same time that he predicts a "Russian offensive".
According to the head of the Ukrainian state, the arrival of a guest from the United States will help resolve the crisis and stop Russia from implementing "aggressive plans."
In addition to inviting the American leader to Kiev, the telephone conversation between the two presidents touched upon economic and security issues, as well as the imposition of sanctions against Russia. They agreed to make efforts to resolve the crisis around Ukraine through diplomacy.
A day earlier, Volodymyr Zelenskyy phoned Canadian Prime Minister Justin Trudeau, who promised to provide financial assistance to Ukrainians. The interlocutors also talked about friendly relations between the two countries.
Against this background, information is coming from the US administration that Washington does not plan to impose preventive sanctions against the Russian Federation. Not planning yet...