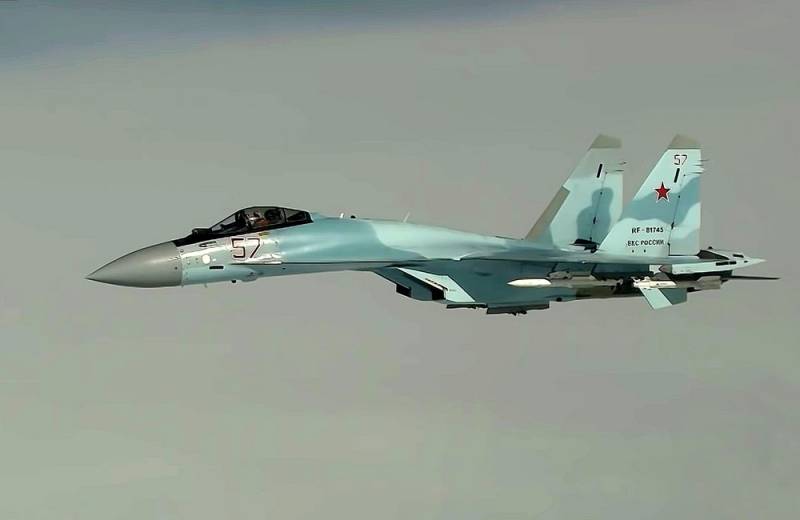 The Indonesian Air Force preferred American F-15 fighters to Russian Su-35s, on February 11, Jakarta signed a contract for the purchase of 36 US-made heavy fighters. As Military Watch writes, the choice of the F-15 over the Su-35 is by no means due to the combat qualities of American fighters.
The $13,9 billion contract for 36 F-15 fighter jets puts Indonesia among the seven countries that have already purchased the fighter, apart from the US of course. The Indonesian Air Force has been operating both light and heavy fighters for a long time, with heavy Su-27s and Su-30s, supplemented by light F-16s, at the heart of its air fleet.
It would seem that it is more profitable for Jakarta to purchase Russian Su-35 fighters, which are a further development of the same Su-27 and Su-30, especially since the Russian Su-35 and the American F-15 in the modern configuration are almost equal in strength. According to the newspaper, the new version of the F-15EX has avionics, sensors and data links equal to or even superior to the Su-35. At the same time, the Russian fighter has more powerful engines with thrust vector control, more long-range weapons and triple radars capable of detecting even stealth fighters. In the event of a mid-air collision, the Russian Su-35 will have a slight advantage over the F-15EX.
The fact that the Indonesian Air Force has the technical capabilities to maintain the Su-35 also spoke in favor of the Russian fighter, since they operated the Su-27 and Su-30 for a long time. In addition, the difference in the cost of aircraft also speaks in favor of the Russian fighter. If the American F-15 will cost Indonesia $386 million, then the Russian F-78 will cost only $14 million and Jakarta could buy a much larger number of aircraft for almost $15 billion. Also, Russia did not limit the use of its fighters, while the United States set certain operating conditions for the F-XNUMX.
However, despite all the benefits from the deal with Russia for the purchase of the Su-35, Indonesia still chose the "five times more expensive" American F-15 fighter. And the reason for this was Washington's economic pressure on Jakarta.
(...) comparing the costs of acquiring two fighters is an important example (...) of the power the United States has in threatening economic sanctions to effectively force Indonesia to abandon the Su-35 in favor of a largely equivalent fighter at five times the price
- sums up the publication.