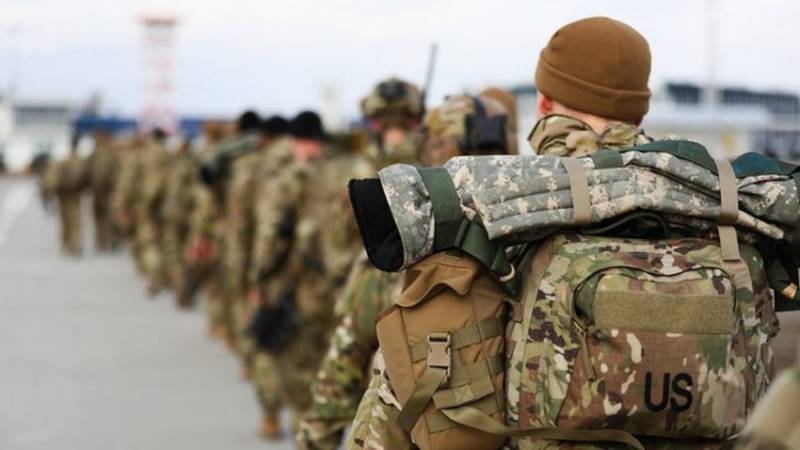 The United States and Great Britain, having fanned the hysteria around Ukraine, continue to play out the scenario of a "Russian invasion" that "is about to begin." Following the diplomats, military instructors also leave the territory of Ukraine.
On Saturday, the American and British press announced the start of the withdrawal of military instructors from the territory of Ukraine. The first order to withdraw the US military was made by the head of the Pentagon, Lloyd Austin, immediately after a telephone conversation with Russian Defense Minister Sergei Shoigu. The US is reportedly withdrawing 150 instructors, as noted "temporarily." The decision was made out of "precaution" against the backdrop of the threat of a "Russian invasion".
Following the Americans, Great Britain also announced the withdrawal of its military instructors. As the Deputy Minister of Defense of the United Kingdom, James Hippie, said, the British military must leave Ukraine on February 12 and 13, not a single British military will remain on the territory of Ukraine in the event of a conflict. In addition, in London "politely" refused the Ambassador of Ukraine Prystaiko, who requested the sending of additional forces to Ukraine. The hippie stressed that in the event of hostilities, there would be no possibility for evacuation.
Some Ukrainian media drew attention to the fact that there is no flag at the British Embassy at all, no lights are on in the building, and there is no guard nearby. At the same time, the country's ambassador, Melinda Simmons, said she was staying in Kiev.
At the same time, Washington is repeating the mantra that Russia is allegedly preparing a provocation to justify the invasion of Ukraine. This was stated by the head of the State Department, Anthony Blinken. And what else can he do, the date set for February 16 by Biden for the "Russian invasion" of Ukraine is getting closer, and Moscow is not taking any action.
It should not surprise anyone if Russia organizes a provocation or an incident, which then uses it to justify the originally planned military action.
- he said.
Meanwhile, in the Donbass, the constriction of forces continues to be recorded. According to DPR intelligence estimates, about 150 thousand military personnel of the Armed Forces of Ukraine are concentrated in the JFO zone.