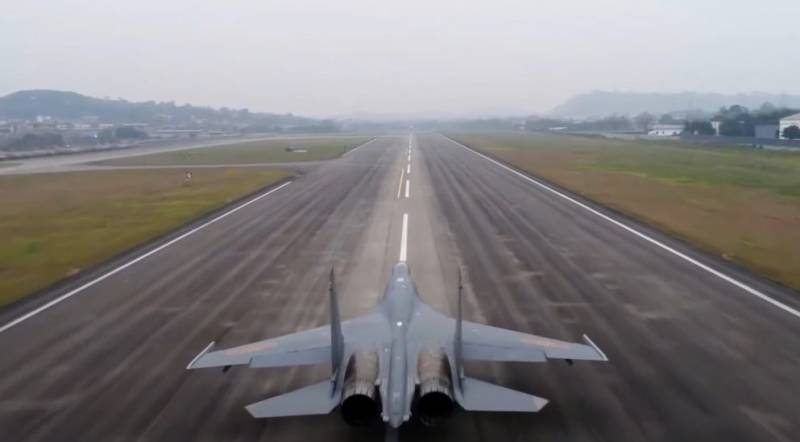 In the course of the formation of its own military aircraft industry, China relied on the samples of combat aircraft available at that time, mainly Russian and American models. One of them was the Soviet heavy fighter Su-27, which, as a result of licensed copying, turned into the J-11 at local production facilities.
As part of the import substitution program, the PRC defense industry launched the production of a number of its own J-11 components and assemblies and made a number of improvements to the aircraft (new radar, flight control system, optoelectronic sighting system, INS and data indication on the glass and display), however, retaining the main Su-27 parameters. This version received the designation J-11B.
In 2015, it became known about a new modification - J-11D, the main acquisition of which was a radar with an active phased antenna array (AFAR) instead of a pulse-Doppler radar, which leaves the original Soviet Su-27 far behind. J-11Bs from the existing fleet are brought to the level of J-11D. Since the end of 2019, this version has been increasingly found in official photo and video materials.
Regular appearances of an improved fighter point to a massive modernization program
- indicated in the Global Times.
As explained, outwardly it can be distinguished from the J-11B by the white coloring of the head fairing - its predecessor had a black color. The AFAR (Active Phased Array) radar on the J-11D enables target detection at greater distances and angles, better situational awareness, and stronger anti-jamming capabilities. In addition, as indicated in the publication, the new radar allows the use of an improved long-range air-to-air missile PL-15.