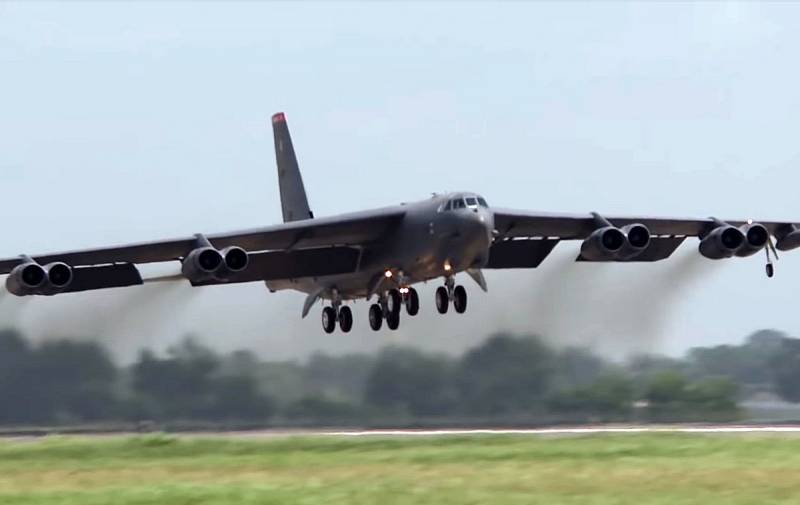 The United States deployed B-52H Stratofortress strategic bombers to Europe, the planes arrived in the UK. This is stated in the message of the European Command of the US Armed Forces (EUCOM) on Twitter.
Four American B-52H strategists have been deployed to Fairford Air Base in the English county of Gloucestershire, which is the forward base for the deployment of American bombers in Europe. Along with the aircraft, auxiliary equipment and personnel of the 5th bomber wing were transferred to Europe.
According to the EUCOM command, the task of the B-52H Stratofortress will be to participate in a "long-planned mission", no details of this "mission" are given, but with a high degree of probability these bombers will again work out maneuvers near the Russian border in the Kaliningrad region and Crimea, as it has happened many times before. Earlier, during one of these missions, one of the US Air Force officers said that in Europe, B-52H crews are getting to know the future theater of operations.
According to available information from the British press, the preliminary stay of American strategists at the British airbase may be ten days. Fenford Air Base in the UK is used by the US as a forward base for its bombers in Europe. It was from this air base that B-52s took off, bombing Yugoslavia and Iraq.
The Boeing B-52H Stratofortress is a strategic bomber that has been in service with the US Air Force since 1955. During its operation, it has undergone several upgrades, is capable of carrying different types of
weapons
, including nuclear. Despite the imminent appearance in the US Air Force of the latest B-21 Raider strategic stealth bombers, the B-52 Stratofortress will remain in service for a long time to come.