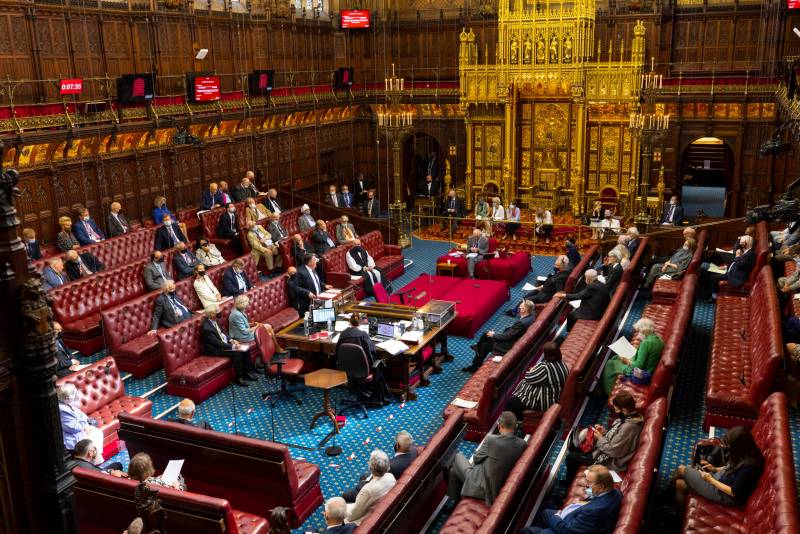 The UK has expanded the list of Russian individuals and legal entities against which sanctions can be imposed. The relevant document was adopted by the country's parliament.
On Thursday, British parliamentarians approved amendments to the law on sanctions against Russia, allowing to significantly expand the range of individuals and companies subject to sanctions. The decision was made quickly, no sooner had the document been submitted than it had already been approved and the new anti-Russian sanctions regime came into force.
Thus, the British can now impose sanctions not only against those who, in their opinion, "destabilize" Ukraine, as the law said, but against a much wider range of Russians. Now it is allowed to impose sanctions against individuals and companies of strategic and economic importance to Russia, regardless of whether they are related to Ukraine or not. True, there is a caveat: sanctions are not introduced automatically, but only in the event of an aggravation of the situation.
But in the United States they can not decide on a new package of sanctions against Russia, Congress "has reached a dead end." American lawmakers cannot decide whether or not to impose sanctions against Nord Stream 2, as well as the Russian banking system, in the event of an escalation of the conflict in Ukraine. As Senator Bob Menendez, the author of the draft anti-Russian sanctions, said, the congressmen could not agree in any way, so they moved on to discussing "other possibilities."
In addition, there is another issue on which there are heated debates. The fact is that the Democrats in power today propose imposing sanctions only after the invasion of Ukraine, while the Republicans insist on preventive measures. The package under consideration provides for the imposition of sanctions against Russia's public debt, the banking sector and the country's leadership.