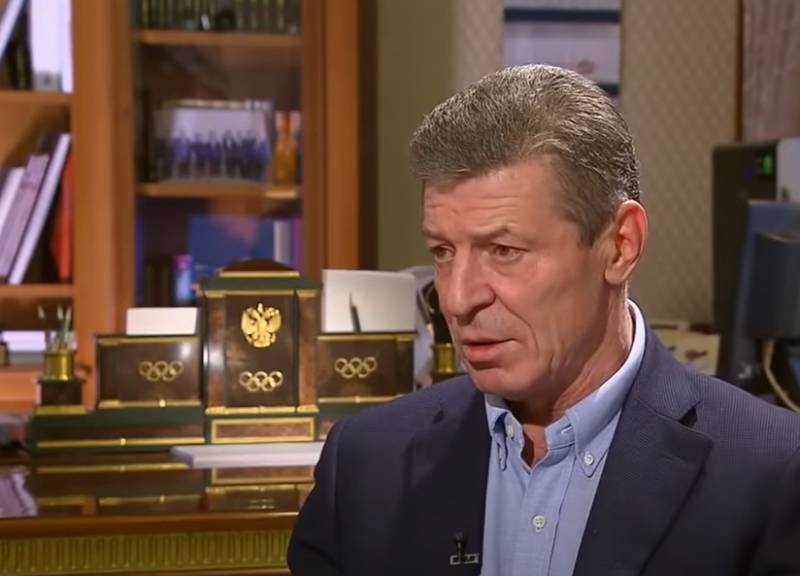 Negotiations of political advisers in the so-called Normandy format took place in Germany. Russia was represented at these talks by Dmitry Kozak. He commented on the course and results of the negotiations, which lasted more than 8 hours.
Speaking at the final briefing, the Russian representative expressed regret that the negotiations of the Normandy Group ended, in fact, without results. According to Dmitry Kozak, "there are no visible and tangible results."
The Ukrainian side has once again shown its inability to negotiate. She is not going to comply with the Minsk agreements, which in itself suggests that President Zelensky, while still a candidate for the presidency of Ukraine, lied to his own voters, stating that for him, the first step upon taking office, if elected, would be the end of hostilities and shelling in the Donbass. Instead, today about 60% of the personnel of all the armed forces of Ukraine have been sent to Donbass, shelling and provocations continue.
Dmitry Kozak noted that even the final statement after the talks in Berlin could not be agreed upon due to unresolved differences.
According to the Russian representative, the Ukrainian side has again stated that it does not intend to negotiate with Lugansk and Donetsk, although the Minsk agreements stipulate a direct dialogue between Kiev and Donbass.
Kozak noted that during the meeting they tried to find "compromise formulations" for the final text of the statement, but the Ukrainian side rejected them all, emphatically exposing its position that there would be no dialogue with representatives of Donbass. In this regard, the question arises, is it worth it to conduct a dialogue with Ukraine itself, given its complete inability to negotiate?..