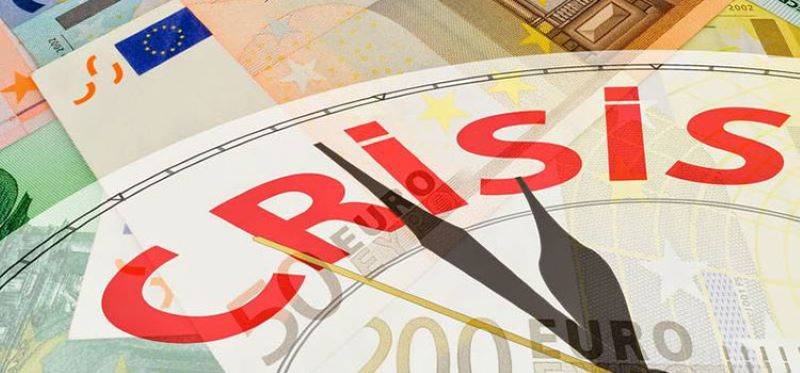 Where is London now, and where is Washington
The pandemic, and almost simultaneously with it, the end of the Brexit saga could be very costly for the European Union. Moreover, both of these happened immediately after the monstrous migration crisis. The Italian writer and philosopher Umberto Eco has repeatedly compared it with the great migration of peoples and the invasion of the Huns.
It is people like U. Eco who have repeatedly warned supporters of lockdowns and other harsh measures that the main danger is hardly the substitution of isolation and disintegration for the joint coordinated fight against covid. However, these trends are still only gaining momentum.
They, unfortunately, did not pass Russia, up to the dubious and obviously protracted non-recognition of our vaccines. It is very difficult for our country now to keep within the limits, since both its leadership and its citizens are put forward with all their might as the ones to blame "for everything."
And, of course, that, like Krylov, "I want to eat." Ukraine is being dragged into NATO with some strained creak to the accompaniment of incitement about territorial claims against Russia. Not realizing that Ukraine is loyal to Russia in its entirety, mind you, it is much more necessary than the costly Donbass.
And this is despite all the deliberate patriotic pathos and periodic reminders of the number of citizens with Russian passports in the DPR and LPR. Moscow is now in the very position where it is trying with all its might not to let itself be driven into a corner. When she no longer has to make decisions.
One should not lose sight of such a factor, which is actually rarely remembered now, as the exit of Britain from the EU, and the time, it would seem, was unsuccessfully chosen for it. It is possible that it is precisely the tolerance and loyalty of the EU that has bothered London with Angela Merkel in the role of standard-bearer for Russia as a whole, and for its leader personally.
On a small divorce from continental Europe, foggy Albion certainly loses a lot, maybe even a lot. But, most likely, the calculation is that Washington will pay London for a big divorce with Russia one way or another. The habit of "pulling chestnuts out of the fire with the wrong hands" Anglo-Saxon politicians pass on to each other as a legacy.
Looking for a leader
An unexpectedly strong blow for the old continent was also the departure from the post of Federal Chancellor of the Federal Republic of Germany, Angela Merkel, the long-term and almost officially recognized political leader of a united Europe. And it's not even bad that inside the country, among her successors, only the "green" Foreign Minister Annalena Burbock really stands out.
Much more dangerous for the unity of Europe are claims to the informal leadership of such sometimes unpredictable politicians as French President Emmanuel Macron. On formal grounds, next to him, today you can put only some Euro-bureaucrats, such as Ursula von der Leyen or Josep Borrell.
But they, and you can't argue with that, don't have the slightest chance of getting the support of not only the broad masses, but even the loyal media. There are, of course, the Italian prime minister and the president, their Eastern European colleagues are puffing out with all their might with obsessive anti-Russian pathos. Even from Ankara, Recep Tayyip Erdogan again spoke about the fact that it was Turkey that could seriously engage in the "health of Europe."
All combinations of this kind are, of course, interesting in themselves, but nothing more. But even with a minimal turn away from what is overseas, and with elementary common sense, Europe could be much more loyal to its sober politicians. Such as the Hungarian Viktor Orban, the Serb Alexander Vucic or the elderly Czech Milos Zeman.
And not only because of their pro-Russian, but in fact - just a pragmatic position. Perhaps the main danger for Europe, and at the same time - a chance for the same Emmanuel Macron to excel, today lurks, of course, in Ukraine. European supporters of a divorce from Russia want to pull it off exclusively with the hands of Kiev, which, of course, the United States should seriously support.
And only - the Europeans do not mind staying away from the conflict at all. For a peaceful Europe, the scenario with America behind Ukraine is very unpleasant, this is understandable. But if more than two decades ago she endured and even supported something similar in Yugoslavia, then why not try it in the expanses of the former USSR.
The only difference is that the continent then depended on Yugoslavia, and now it depends only to a very small extent, and on Russia to a very large extent. This is the Europeans, it seems, and hurts the most. And they, judging by the events of recent days, are already betting on the "pre-election" Macron. No one else yet.
China is not with us?
Many people regularly remind Russia of this. But after all, he is not with them, it is not at all in the traditions of the Celestial Empire - to be with someone forever, no matter what is written on the posters of the Mao era.
Many now say that Putin left Beijing with nothing, in the sense of China behind his back, in case of an acute Ukrainian conflict. There are even such know-it-alls that they are convinced that Ukraine was almost exchanged for Taiwan.
There, the Chinese, with all their ability to fit in everywhere and be everywhere, will not turn up for a long time. We are almost forced to poke our noses. But will it cheer up Europe a little? There are very, very big doubts about this.
The EU lost global competition with the United States, and even more so with China for economic leadership, even before Brexit and before the pandemic. And all because he exhausted, or rather, failed to use the current trends of "economic delegation".
What is meant by this next "newspeak"? Everything is the same - the notorious screwdriver assemblies and the loading of outdated and non-competitive capacities on the periphery. It would seem that it was Ukraine that best suited this, especially since Russia has already become too demanding.
Russia, with the acquisition of understandable economic independence, albeit a very relative one, began to behave much tougher. And demand more for yourself, both in terms of localization and guarantees of technological freedom, coupled with the obligatory author's originality.
By the way, the fact that the Russians have become less accommodating has been complained to the author more than once in the Russian-German and Russian-French chambers of commerce. This is most noticeable, by the way, in terms of withdrawing any area of ​​cooperation from sanctions, even from potential ones.
All this has become too costly for Europe in recent years. Although in a number of industries, and not only those related to raw materials, no one is going to curtail cooperation, and we are talking only about increasing turnover.
Transport, construction, infrastructure projects, and finally, the IT sector - it is enough to study open statistics to assess the extent of the interpenetration of Russian and European businesses. But, I repeat, everything becomes expensive, and in order to compete with the same Chinese, you need to be cheap, even very cheap.
At the same time, with replenishment from Eastern Europe, and specifically from the same Ukraine, with its still enviable industrial capacities, so many problems have emerged that it is easier to camouflage everything under a seemingly "alien" war. Which is a stranger to Europe, certainly does not work out.