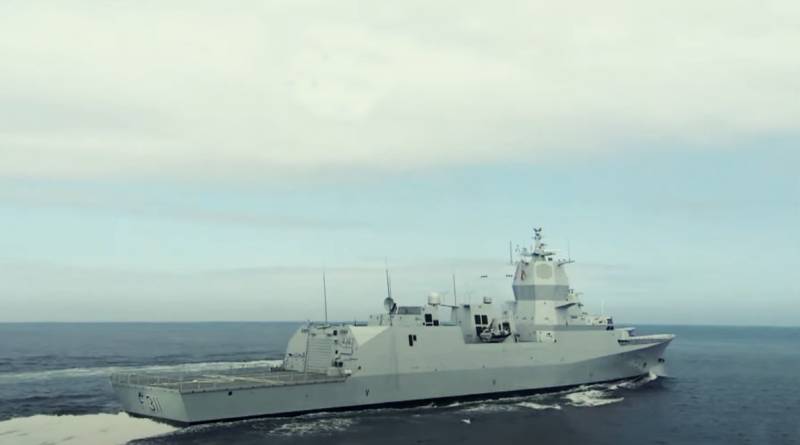 On the night of November 8, 2018, the Norwegian frigate
fleet
KNM Helge Ingstad (in service since 2009), on alert, collided with an oil tanker. The crew brought the seriously damaged ship into shallow water, which subsequently sank, was raised to the surface and, after examination, sent for scrap.
Since then, litigation has been ongoing, which has only now come to its finale. The owner of the tanker, Sola TS, entered into a settlement agreement with the authorities, according to which the state will receive 235 million crowns (about $26 million) from the defendant.
The Ministry of Defense is satisfied that the case is closed with a good result for the state. The military department does not want to comment on this issue anymore.
- said in the Ministry of Defense on February 7.
Meanwhile, their calculations of the "benefit" received by the state as a result of the consideration of the claim are given in the Norwegian press.
The accident cost the state dearly. A new similar frigate will cost from 11 to 13 billion crowns (about 1,5 billion US dollars)
- is indicated in the TU publication, explaining that only the rise of the frigate to the surface lasted three and a half months, and the final amount spent on this operation amounted to 765 million crowns.
Thus, the proceeds from the defendant will not be enough for a tenth of the new frigate.
The accident described occurred against the background of increased activity of the Norwegian Navy, which was intensively looking for Russian submarines in their waters.