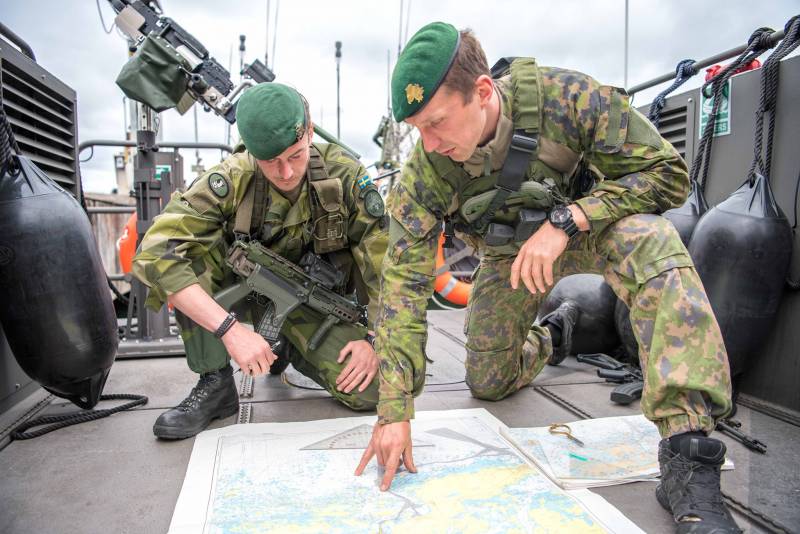 The generals agreed to defend the Scandinavian region. New close cooperation between the armies of Norway, Sweden and Finland strengthens security in the Scandinavian countries. The commanders of the army of the northern countries fully agree with this, as they themselves stated during the meeting.
The army commanders of the three Scandinavian countries recently met at the Norwegian military base in Porsanger on the eve of the major exercise Cold Response 2022 ["Cold response"]. According to them, the cooperation of the three states made it possible to strengthen the defense capability of the entire northern region to ensure the protection of all Scandinavia.
Together we are strong. You could say we're defending the Nordic way of life
- said Finnish Lieutenant General Pasi Välimyaki.
According to his Norwegian colleague Lars Lervik, Europe is now witnessing an unprecedented military deployment for decades. Under these conditions, military cooperation increases the ability to deal with emerging threats:
The military can learn a lot from each other and benefit from the positive aspects of each army.
The Scandinavian press has already discussed this meeting. In the Norwegian edition of NRK, observers believe that the military cooperation of the three countries should not alarm Russia:
The common northern defensive line is a good strategic buffer between the Russian Federation and the United States.
At the same time, the very composition of the Cold Response 2022 exercises refutes the statements of the Scandinavian "experts". Almost all of the 28 participating countries are members of NATO. In total, 35 thousand fighters will be deployed on land, sea and in the air - and this is just near the Russian borders. In fact, all of Scandinavia, including formally "neutral" Sweden and Finland, is becoming the frontier of the alliance, and not a mythical "buffer zone".