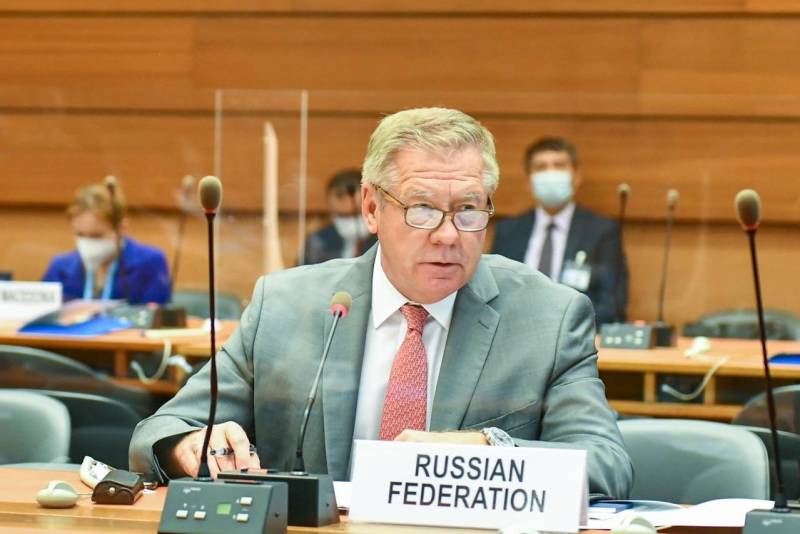 By scaring their citizens with "aggressive" Russia, the authorities of the United States and NATO countries get the opportunity to freely increase military spending. Thus, the myth of the "Russian threat" is largely necessary for the West for commercial reasons.
This idea was expressed by the permanent representative of the Russian Federation in the UN Geneva office Gennady Gatilov in
interview
agency RIA
News
.
The myth of Russian aggression against Ukraine is a profitable undertaking from both a political and, if you like, a commercial point of view
- he considers.
In addition, Western politicians and the media, declaring the risk of Russia's invasion of Ukraine, allow the opportunity to increase the military contingents of the United States and the North Atlantic Alliance on the territory of Eastern European states. This is pushing Washington's European allies, who, after the withdrawal of NATO troops from Afghanistan, began to become disillusioned with the idea of ​​"North Atlantic unity", rally around the United States again.
For the United States, this is a very convenient reason to consolidate its military presence in countries neighboring Russia.
Gatilov says.
He believes that this version is confirmed by the West's unwillingness to hear Moscow's assurances that it has no "aggressive plans" in relation to neighboring countries.
Also, the Permanent Representative of Russia to the UN suggested that the danger of military actions of the Ukrainian military in the territory of Crimea is growing. In his opinion, Kiev is capable of organizing large-scale provocations there.
It is worth adding that earlier the Russian Foreign Ministry confirmed the data that in 2022 the Russian Federation will not take part in the Munich Conference. According to Maria Zakharov, this conference has recently begun to lose its inclusiveness and began to turn into another transatlantic forum.