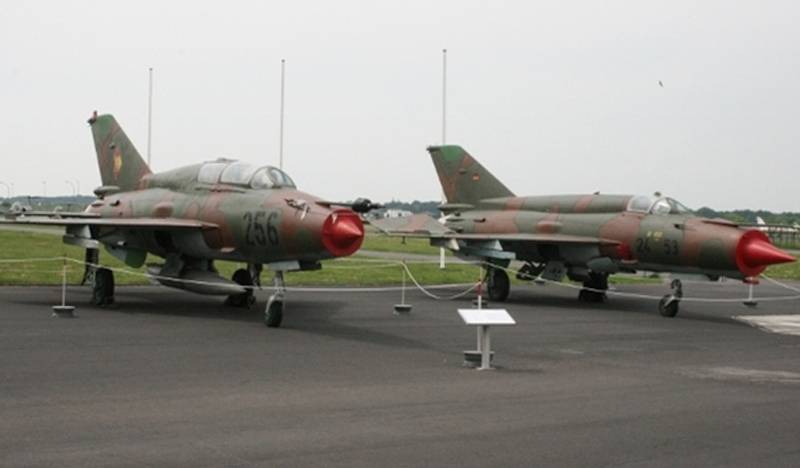 Illustrative image
During the existence of the Warsaw Pact, the Soviet Union generously shared its weapons with other countries that were members of the organization. Among these was the German Democratic Republic, which formally withdrew from the treaty in the fall of 1990.
The Soviet Union established in the GDR the supply of truly advanced for that era
weapons
, including MiG-29 fighters. Not all fighter units of the USSR Air Force began to receive these aircraft, but they began to be sent to friends in the socialist camp - moreover, together with instructors to train German flight personnel.
At the same time, Soviet pilots gave high marks to the skill of their colleagues from the GDR. This skill was also noted by representatives of the highest military aviation command of the Soviet Union. Among them is General Nikolai Moskvitilev, a distinguished military pilot who was most directly involved in the development of the East German air force and air defense. He believed that East German fighter pilots were the best allies in the Cold War era.
The Soviet general, who at one time helped the GDR develop the combined forces of the Air Force and Air Defense, noted German pedantry in organizing military service. He also noted the equipment of the infrastructure, the provision of housing and the level of funding for German pilots: "They, admittedly, were an order of magnitude higher than ours."
Vladimir Potapov's story on the Sky Artist channel tells about the preparation
aviation
GDR, the memoirs of Colonel General Nikolai Moskvitilev are given about the state of affairs in the Air Force and Air Defense of the German Democratic Republic, about German fighter pilots: