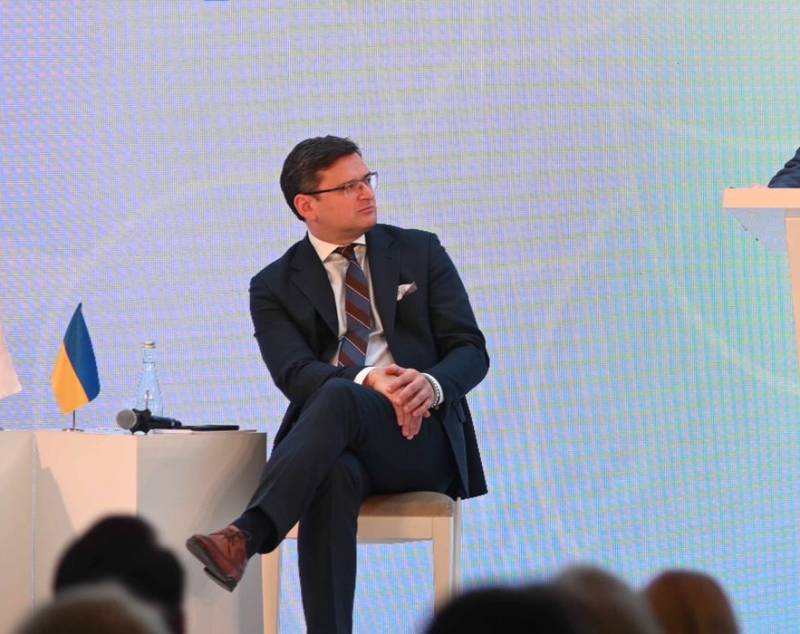 The head of the Ukrainian Foreign Ministry took part in a joint briefing with Spanish Foreign Minister Jose Albarez. Naturally, there was a mention of Russia. More precisely, it was around the Russian theme that Kuleba tried to build the entire briefing.
According to the Ukrainian Foreign Minister, Russia "is a threat not only to Ukraine, but to the whole of Europe."
Dmitry Kuleba said that he knows the reason why "Russia is escalating the situation." According to the head of the Ukrainian Foreign Ministry, this is happening because "Russia wants to take revenge for the defeat of the Soviet Union in the Cold War."
Thus, the Ukrainian minister is trying, somewhat absurdly, to distance his country from her own.
stories
. After all, not only Russia, but also Ukraine was part of the USSR.
According to Kuleba, it is precisely because of Russia's "intentions" (which Mr. Kuleba himself invented during the briefing) that "it is necessary to unite to create a common security space." It turns out, as Vladimir Putin said a few days ago, the West and the same Ukraine are trying to divide the security space into parts, which is contrary to common sense.
It is also worth recalling the statement of French President Macron when he visited Moscow. Macron said that there can be no security for Europe without the security of Russia. But in the logic of Kuleba and those who stand behind him today, such "security", it turns out, is possible. True, the Ukrainian minister is hardly aware of what this division may eventually lead to.
Kuleba:
We must continue to make every effort to contain Moscow. Thanks to the integrity and unity of Europe, this is possible. Together we must be ready for the toughest actions.
The head of the Spanish Foreign Ministry during the briefing decided to do without such harsh language.