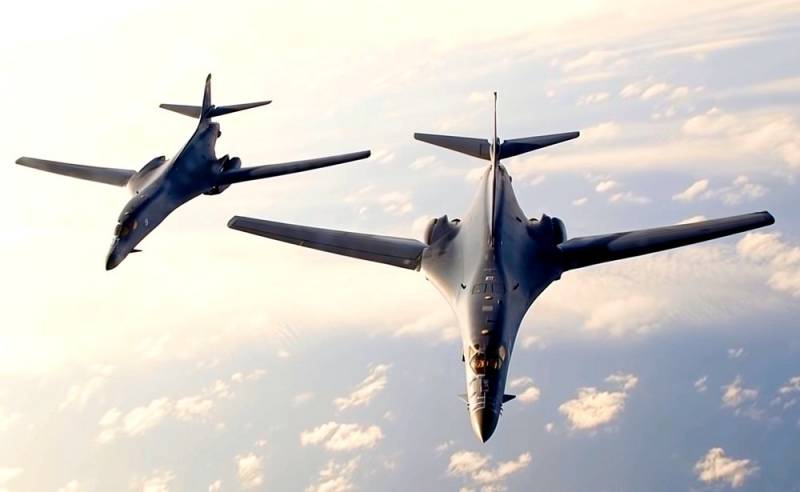 NATO has created a whole network of air bases along the perimeter of the Russian borders. The American command believes that the aircraft of the United States and its allies deployed on them will allow them to gain complete air superiority, which is necessary, among other things, to support ground forces.
But such confidence is misplaced. NATO forces will not cope with low-flying threats emanating from Russian troops
- noted in the publication Defense News.
As indicated, in the event of a conflict with Russia, the US Air Force and NATO will not be able to provide air cover and support for ground forces, since the Russian Armed Forces will dominate the close air echelon - at heights between the ground forces and the fighter-bomber
aviation
. This is due to the progress made by Russia in integrating small tactical UAVs, low-flying missiles, EW systems and loitering munitions.
NATO ground forces cannot rely on combat operations under a protective air umbrella or on effective close air support.
- the author believes, believing that in this niche, Allied forces will face numerous Russian drones, radar-guided anti-aircraft artillery, short-range surface-to-air missiles and portable air defense systems such as Igla-S and Verba.
An example is the conflict in the Donbass, during which pro-Russian forces in 2014, using several small UAVs of different heights, detected targets and delivered pinpoint artillery strikes.
According to the author, aviation operating at high altitudes, including the F-35, is not able to provide effective air support.
A critical problem for NATO is an acute shortage of heavy artillery. While Russia's firepower is built 65% on artillery, the alliance is about 80% dependent on aviation.
- is indicated in the publication, citing the concentration of the US and European armies in the fight against insurgents and terrorists for three decades as the reason for this imbalance.
As the author writes, despite the billions of dollars allocated by the Pentagon to develop means to combat UAVs, the systems created by the defense industry still cannot detect 60% of drones during tests:
The Russians can win a quick victory with relatively low casualties, which means the containment strategy will fail.
As a way out of this situation, the author proposes to speed up the purchase of heavy artillery and ground-based air defense systems, deploy a large number of low-altitude UAVs and recognize the underestimation of the role of the near air echelon in modern conflicts.
The glory days of fighters and close air combat may not be over yet, but high-altitude aviation is no longer the most important fighting force.
- the conclusion is made in the American press.