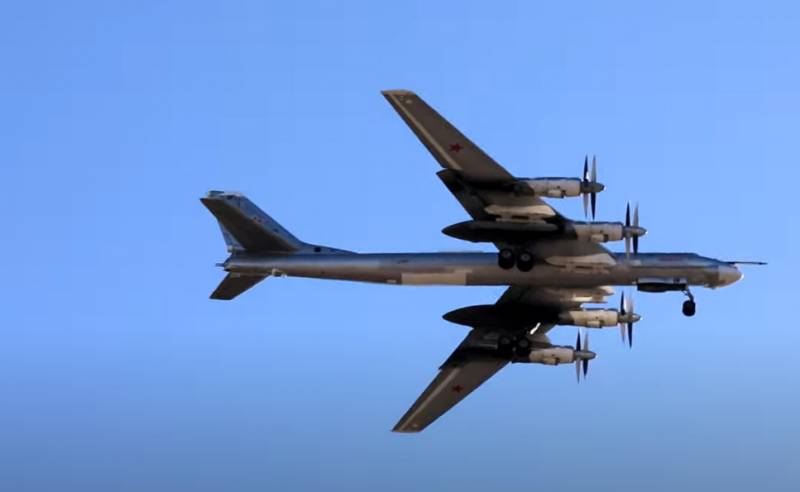 The fastest aircraft with turboprop engines in the world is the domestic Tu-95, which has now been transformed into the Tu-95MS. This strategic bomber has a long, multi-year
история
, in which there is a place for unique tests - the drop of an atomic bomb over the Novaya Zemlya archipelago. It was the most powerful explosion ever made by man. As the announcer said on the footage of the chronicle, even heavy cloud cover did not prevent the glow from being visible a thousand kilometers from the epicenter of the explosion.
The bearer of the "Tsar Bomba" left his appearance practically unchanged. At the same time, over the years of its operation in the USSR Air Force, and now in the Russian Aerospace Forces, its "stuffing" has changed significantly. We are talking about the weapons of a strategic aircraft
aviation
, and its on-board equipment - navigation, communication, control systems
weapons
.
The plane is in no hurry for a well-deserved rest, for rest, because there is still work for it. The tension in the world is growing, and our country, which in the West has already been openly included in the list of the main enemies, cannot look indifferently at how the enemy's infrastructure is being improved, including on the outskirts of the Russian borders. To defend Russian interests, the Tu-95MS is a serious argument with a huge resource.
Tu-95MS missile carriers continue to carry out long-range patrols, including airspace over the Atlantic, the Arctic and Pacific Oceans - where a retaliatory strike can be launched from if the crews receive an appropriate order.
About the Tu-95MS in the plot of "Military Acceptance" on the TV channel "Star":