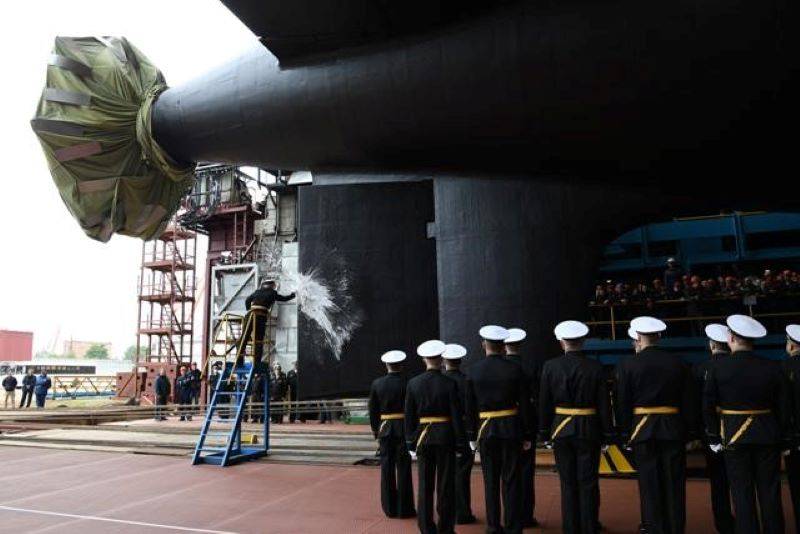 The dates for the start of sea trials of the nuclear submarine K-571 "Krasnoyarsk" have been determined. They will take place in the White Sea.
About it
сообщает
TASS news agency, citing a source in the Russian defense industry.
It is assumed that the Krasnoyarsk submarine will start sea trials in June. They will test on-board equipment, as well as check the seaworthiness and operational characteristics of the ship.
The nuclear submarine Krasnoyarsk will enter factory sea trials in the first days of June 2022
- says the source.
Now the ship is undergoing commissioning, after which experts will begin mooring tests. The next stage will be sea trials, followed by state trials, during which, among other things, weapons systems will be tested. After their completion, the nuclear submarine will be transferred to the Pacific
the fleet
Russian Navy. The source suggests that this will happen as early as 2022.
The nuclear-powered submarine Krasnoyarsk was developed by the Malachite Marine Engineering Bureau in St. Petersburg and was built at the shipyard of the Sevmash shipbuilding enterprise, which is located in Severodvinsk. It was laid down in 2014 and launched in July last year. Like the rest of the submarines related to the Yasen and Ash-M projects, the submarine will be armed with Onyx and Caliber-PL cruise missiles.