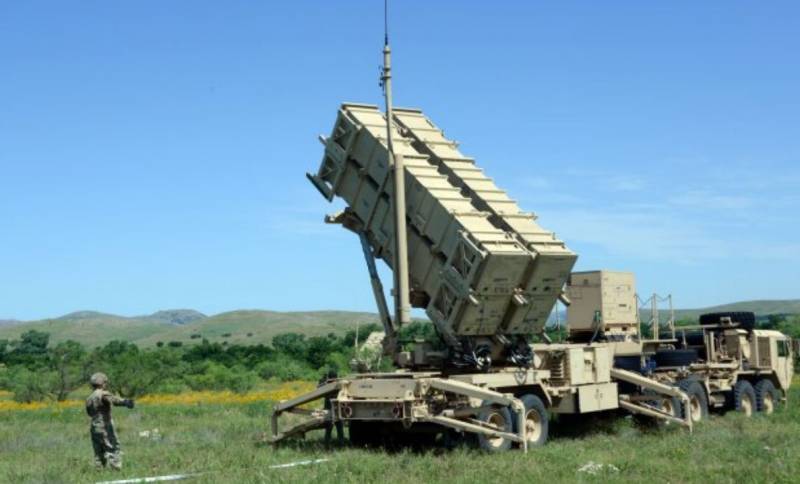 On Monday, February 7, the Pentagon reported on the conclusion of a $100 million contract with Taiwan. As part of the agreement, it is expected to provide support, maintenance and modernization of the Patriot missile defense system located on the island. The US Defense and Security Cooperation Agency (DSCA) said in a statement that Congress received notice of the deal after approval by the US State Department. The initiator of the contract was the authorities of Taiwan, who applied to the State Department through their embassy in Washington.
According to the DSCA statement, the upgrade of the Patriot system "will help improve the security of the recipient", and will also help maintain political stability and military balance in the Asia-Pacific region. The importance of the contract in the context of ensuring the national interests of the United States is also emphasized. Taiwan's foreign ministry said it welcomed the US decision.
A statement from the Taiwanese diplomatic department said that this contract is very important against the backdrop of military expansion and provocations from the PRC, so Taiwan will maintain national security with the help of partners. The decision to acquire new missile systems was made back in 2019, during a Taiwanese-American meeting in the administration of then US President Donald Trump.
Although the United States does not have formal diplomatic relations with Taiwan, Washington has allied relations with the island and is concerned with the issue of ensuring its security. Now Taiwan is very actively working towards modernizing and strengthening its armed forces. The main task of this modernization is to make it as costly as possible for China to attack the island.
American defense giants Raytheon Technologies and Lockheed Martin will act as the main contractors for the maintenance and modernization of the missile defense system. Taipei hopes that the modernization of missile defense will cool down Beijing, whose planes regularly violate the airspace of the island republic.