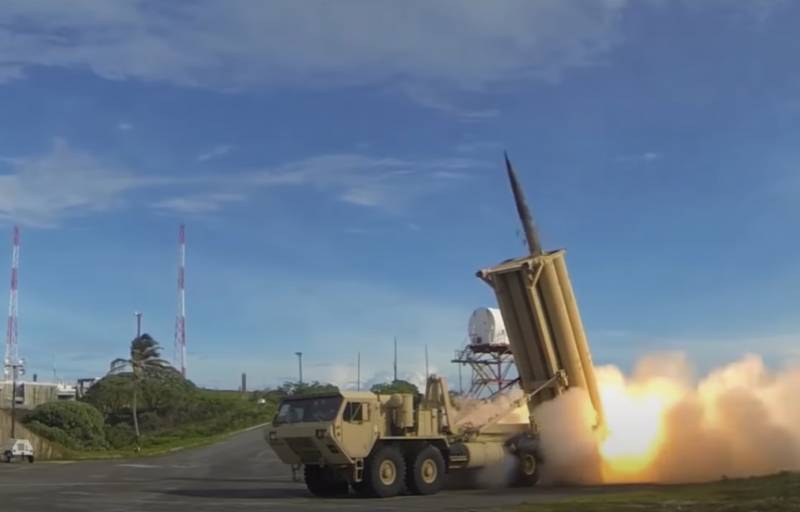 The TASS news service comes out with an article in which, referring to an unnamed diplomatic source, it writes about a special initiative of the Ukrainian command in terms of deploying American weapons in the country.
According to the source
TASS
, the Ukrainian authorities turned to the US administration with a request to build a missile defense system in eastern Ukraine. Thus, it is stated that Kiev is asking the Americans to place THAAD complexes in the Kharkiv region.
Recall that the Kharkiv region borders on the Russian Federation.
The request of the Ukrainian authorities to the United States contains statements about the need to deploy several THAAD divisions in the Kharkiv region at once, along with AN / TPY-2 radar systems. Such radars in the X-band (centimeter wavelengths) make it possible to monitor airspace at a distance of several hundred kilometers. It is believed that the maximum range for monitoring the THAAD radar system reaches 1 km.
The THAAD missile defense system outside the United States is deployed in Japan, the Republic of Korea, and also in the United Arab Emirates. The other day, American anti-missiles, as stated in the command, intercepted a Houthi missile, which was allegedly fired at one of the facilities of the UAE oil industry.
To date, one THAAD complex, together with the mentioned version of the radar, is estimated at at least $ 2,7 billion.
Recall that a few months ago in Ukraine they discussed the possibility of acquiring the Iron Dome complex from Israel. In Israel, this initiative was left unanswered, and just the other day the Ukrainian Ministry of Defense had to declare that Israeli systems were allegedly not suitable for building a missile defense system on Ukrainian territory. They found an excuse... If the US refuses to deploy THAAD, then a proven version of explaining the situation for Kiev, it turns out, already exists - and these complexes "will not work."