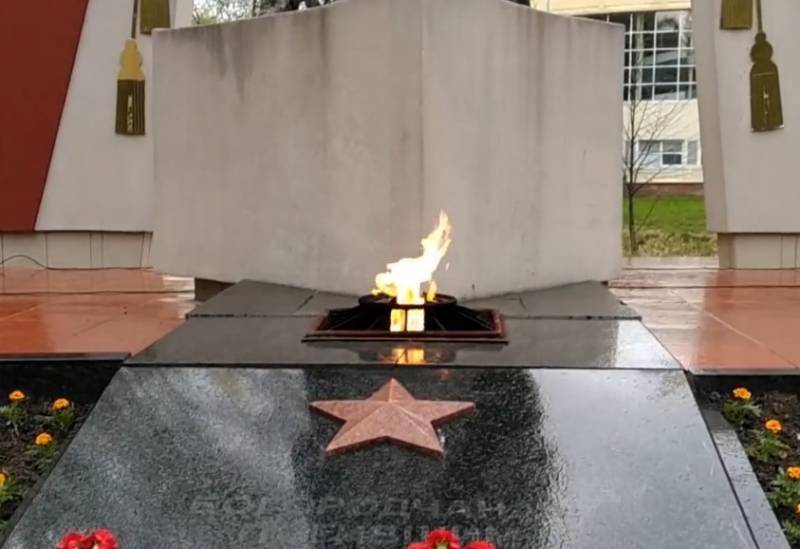 Near the memorial in honor of the heroes of the Great Patriotic War in the south of Russia, a "digital" Eternal Flame appeared. It is located in the village of Primorka in the Neklinovsky district of the Rostov region and is a TV screen on which video is broadcast.
It is reported by the local
news
portal
161.ru
referring to social networks.
One of the users posted a video on the Internet, where you can see an electronic panel with the Eternal Flame next to the monument.
It was installed last year. Irina Yarovenko, who headed the village administration at that time, said that the Eternal Flame in Primorka is the most beautiful in the region. Now Irina Zimovets, who replaced her in this position, said that the appearance of this "gadget" is due to the impossibility for the budget of the rural settlement to maintain a real Eternal Flame due to high costs.
Opinions regarding the "electronic" Eternal Flame among local residents and social media users are divided. Some like him, others criticize him for being "not real". Some even suggest that soon, instead of a real fireworks display on Victory Day, its image will be shown on the screen.
On the other hand, most of these objects do not correspond to the name "Eternal Flame", since they are lit only on memorable dates in order to save money. In particular, in the Rostov region, the flame burns constantly only at 26 memorial complexes with the Eternal Flame out of 167 available. In this regard, in a number of regions the term is already used not the Eternal Flame, but the fire of Memory.