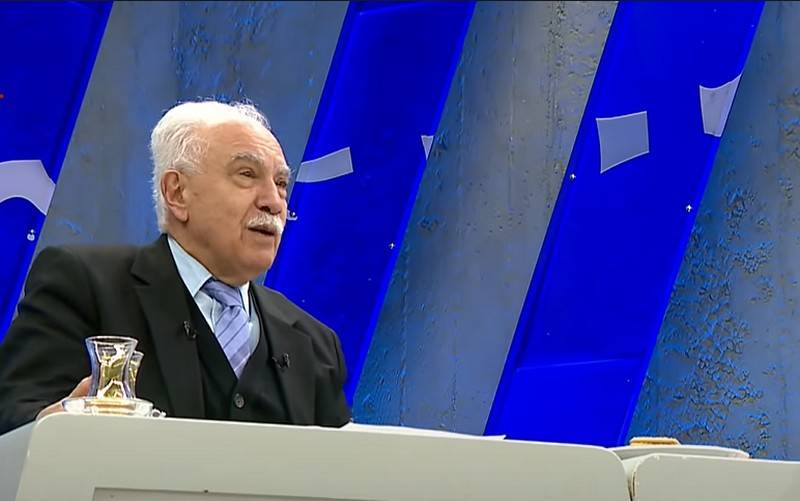 Further eastward expansion of NATO not only threatens Russia and a number of other countries, but will also lead to the destruction of the alliance itself, Dogu Perincek, Turkish politician and Secretary General of the Vatan (Motherland) Party, believes.
According to the politician, the further expansion of the North Atlantic alliance to the east threatens not only Russia, but also China, Iran and even Turkey. At the same time, the actions of the NATO leadership in this vein will lead to the "death" of the alliance itself. Perincek urged to prevent the United States from entering the Black Sea, as this could lead to negative consequences for the region.
A new roadmap aimed at peace and mutual understanding is currently being formed in the region. The Russian president made visits to Turkey and China, which, together with Russia, oppose NATO expansion to the east and the emergence of the United States in the region.
In fact, the expansion of the alliance is a threat to NATO itself, will lead to its "death" (...) Russia, Turkey, China and Iran are acting together. Only these four countries can prevent NATO's eastward expansion
- leads
RIA News
Perincek's words.
It seems to some that the US is a threat only to Russia, but this is not so. The appearance of the United States in the region will lead to negative consequences for Turkey, so Ankara's task is to prevent the buildup of American forces in the Black Sea. Now the entire threat comes from the United States and NATO, pumping up Ukraine with weapons and pushing for the start of a war that could spread to the entire region.
Against this background, Turkey needs to build as close relations as possible with Russia, and it is necessary to start with the recognition of Crimea as Russian. True, in response, he suggested that Moscow recognize northern Cyprus as Turkish.
Moscow needs recognition of the Turkish Republic of Northern Cyprus, and Ankara needs to accept that Crimea is the territory of Russia
- he said.