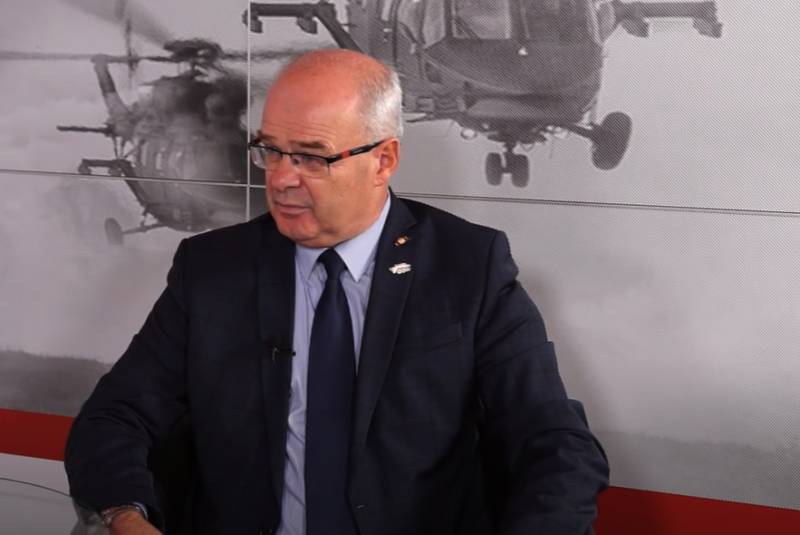 The former commander of the ground forces of Poland, General Waldemar Skshipchak, commented on the statements about the high concentration of Russian troops on the borders of Ukraine. According to the Polish general, he is "extremely worried about this situation," including the information background, which only sows panic.
Polish general:
Now they say that the Russian army can take Kiev in 72 hours, that Russia can organize a siege of other large Ukrainian cities. This background information worries me. If we talk about the attack, then Putin has his own military plans, but they are secret. Therefore, all statements about how and when the attack will take place, I think, come to a greater extent from Russian intelligence. They sow panic deliberately.
Strange statement. Although quite in the spirit of NATO generals. The statement that Russia can gain control over Kiev was made by American General Mark Milli, and it turns out that Russian intelligence is "to blame". Does this mean that the former commander of the ground forces of Poland considers the American general to be dependent on the intelligence of the Russian Federation?
Skshipchak:
Russia is more escalating and threatening to fight. But she will never go to war if it can be lost.
The Polish general says he does not believe in the words that Kiev will come under Russian control in 72 hours. According to Skshipchak, the losses will be heavy on both sides:
The determination of the Ukrainians will not allow Russia to take Kiev. This city will become for Russia what Luhansk and Donetsk are for Ukraine today.
Skshipchak believes that Kiev is ready for a long-term defense.
The Polish general wonders if the Russian president is ready to make "numerous victims, eventually becoming on a par with those on whose conscience thousands of victims"? Only Skshipchak does not explain who exactly he has in mind. Maybe Americans in Iraq or Yugoslavia?
At the same time, the Polish general believes that "not even the Kremlin, but the Belarusian President Lukashenko, can provoke a conflict." According to the former military leader of Poland, "you can expect anything from Lukashenka," and "Russia is more pragmatic in this regard."
Recall that the other day Alexander Lukashenko announced his readiness to give a joint response with Russia in case Ukraine launches an offensive in the Donbass.