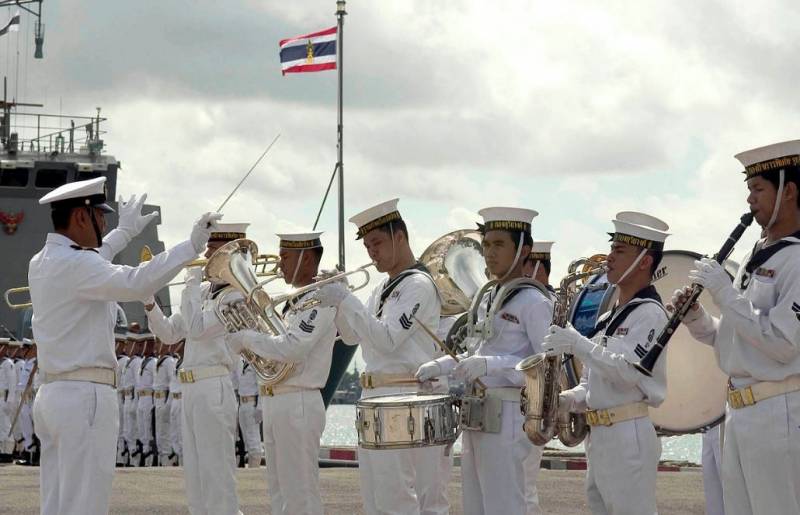 The other day, the Commander of the Thai Navy, Admiral Somprasong Nilsamai, confirmed a recent unofficial offer from China to provide two submarines for training personnel of the Thai
fleet
. The submarines, as noted by the admiral, will be transferred in anticipation of the delivery of the first order of new Chinese submarines. The Thai admiral did not comment on the Chinese proposal in more detail.
Meanwhile, the Bangkok Post writes that China had previously run into trouble trying to buy an engine from Germany for an S26T Yuan-class submarine being assembled in Wuhan for the Thai Navy.
According to the publication, the proposal to transfer used submarines was associated, among other things, with this incident. While Beijing continues negotiations with the German supplier, in connection with which the delivery of the new submarine, scheduled for September 2023, will probably have to be postponed until at least April 2024.
The Deputy Prime Minister of Thailand, General Prawit Wongsuwan, when he was the Minister of Defense of Thailand, initiated the signing of a contract with China for the supply of submarines. Therefore, when he was approached for a comment on the current situation, he only noted that he hoped for good
news
.
Thai Navy Chief of Naval Operations Vice Admiral Thalergsak Sirisawat, meanwhile, has ordered the creation of a special commission to consider whether Thailand should accept maintenance costs for used Chinese submarines.