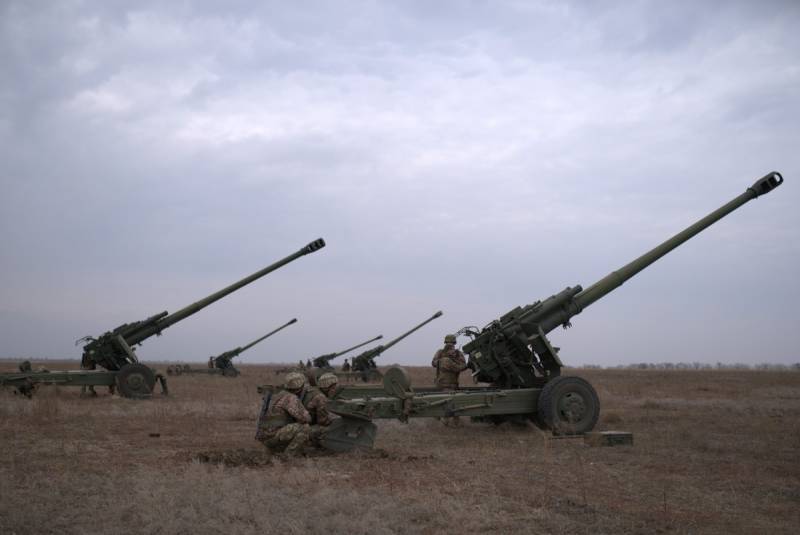 Despite the loud statements about the readiness of the Armed Forces of Ukraine to repel "Russian aggression" sounding periodically from Kiev, in fact the Ukrainian army is not ready to conduct long-term hostilities. This conclusion follows from the statement of the Colonel-General of the Armed Forces of Ukraine Igor Kolesnik, who reported a large shortage of ammunition and fuel and lubricants.
The Ukrainian general, speaking on the air of the Apostrophe channel, said that the Armed Forces of Ukraine are experiencing a shortage of protective equipment, mainly helmets and bulletproof vests, large-caliber artillery shells and fuel for equipment. According to him, only the collective West, which supplies military aid to Ukraine, can help in this matter.
(...) there is practically no strategic and operational stock of fuels and lubricants. For some types of ammunition shortage
- he said.
Meanwhile, while the Minister of Defense of Ukraine Oleksiy Reznikov almost every day publishes joyful posts on social networks about the supply of new weapons from the United States and Great Britain, the allies are in fact supplying obsolete
weapon
and ammunition, with an emphasis on anti-tank systems and small-caliber cartridges. Considering how many ATGMs have arrived in Ukraine, there is a feeling that the United States is preparing the Armed Forces of Ukraine to repel massive
tank
attacks, where Russian tanks will move in columns on the offensive.
The only "bright spot" against this background for the Armed Forces of Ukraine was drawn by the Czech Republic, which announced the transfer of a batch of 122-mm artillery shells to Kiev, free of charge. We are talking about four thousand shells, but this is not enough, especially for conducting long-term military operations against the Russian army, which Kiev is preparing for. There are no other options yet, since it is expensive to buy shells in large quantities, and they have not managed to organize their own large-scale production in Ukraine.