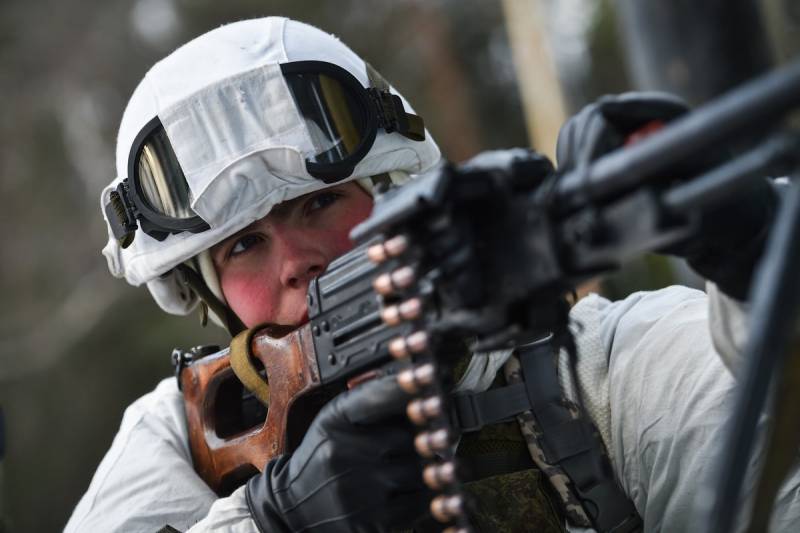 Russia is almost ready to invade Ukraine, according to Washington, today about 70% of the forces needed for a full-fledged offensive are concentrated near the Ukrainian border. This is reported by Reuters.
In the American media, the topic of a possible Russian attack on Ukraine still occupies the front pages, various publications publish articles on this topic, make various comparisons, but everyone agrees that the war is "just about" to take place. Against this background, Reuters decided to calculate the possible losses of Russia and Ukraine in the event of a military conflict.
The publication refers to some officials from the US administration, who said that Russia is almost ready to attack Ukraine. Also, these sources provided data on the possible losses of the Russian and Ukrainian armies. According to American analysts, the Armed Forces of Ukraine can lose from 5 to 25 thousand people, and the Russian army - from 3 to 10 thousand. At the same time, Russia is likely to win the war, Kiev will be captured two days after the start of the invasion.
In addition, according to analysts, the Russian invasion will lead to civilian casualties that could amount to up to 50 people. A mass exodus of "millions of refugees" from Ukraine to Europe is also predicted, following the example of Syria or African countries.
According to the agency, official authorities do not provide evidence of a Russian invasion, but say that with a high probability the offensive will begin in mid-February, since the ground should freeze by the 15th, which will allow Russia to move armored vehicles "off the roads." It is predicted that frosts will last until early March, and this is another argument in favor of the fact that the offensive is imminent.
Meanwhile, despite the constant US statements about the "invasion", Russia is still not going to war, which forces Washington once again to postpone the date of the "attack". Since Moscow does not intend to invade anywhere in mid-February, the United States will be forced to postpone the start of the war until the spring, when "the roads dry up."