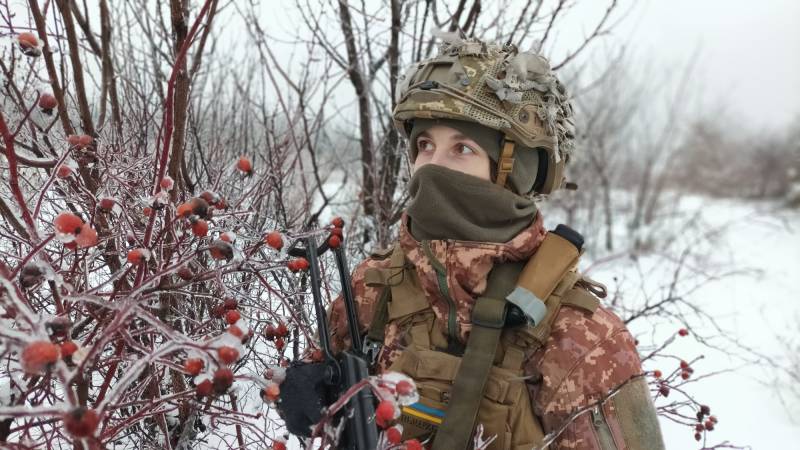 The Ukrainian authorities are trying to position their country as the center of the struggle of the "progressive" Western world against the Russian threat, demanding increased attention to themselves. States that do not show interest in the "whims" of the Kiev leadership are included in the lists of ill-wishers, which is openly broadcast by Ukrainian officials.
Germany is one of those countries. This time, the head of the military department Alexei Reznikov expressed his dissatisfaction with the German authorities. According to him, Germany not only refuses to transfer lethal systems to Kiev, but also does not provide 5 previously promised military helmets.
The helmets promised by Germany have not yet been received by the Ukrainian army.
At the same time, Ukraine believes that it really needs German helmets.
As the minister explained, Berlin is not only unwilling to help the Ukrainian army to "restrain the aggressor", but also "puts spokes in the wheels" in every possible way. Thus, the leadership of the FRG forbade Estonia to transfer the independent guns that were in service with the troops of the GDR. As Reznikov points out, he constantly communicates with the German ambassador, asking when Germany's intention to transfer the helmets will be officially certified, but has not yet received a clear answer.
According to him, if any countries do not transmit
weapon
, then they should provide financial support to Kiev:
We either receive financial assistance, or directly [in the form of] weapons, protection systems.
Thus, in fact, the Kiev authorities switched to the language of demands in their communication with Berlin. What such "diplomacy" is fraught with for the independent, time will tell.