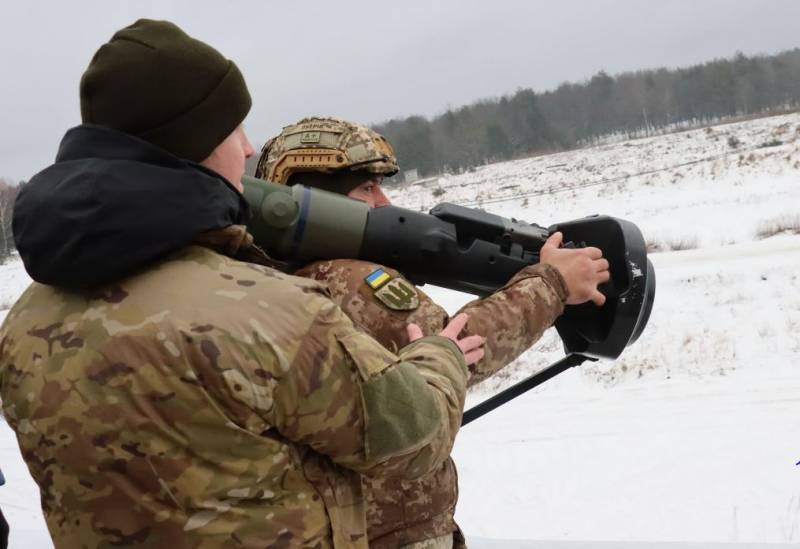 American diplomats outline requirements for Kiev that Ukraine must meet. Officially - for the subsequent possibility of admission to NATO.
Ukraine's entry into the North Atlantic Alliance is possible if the country reforms its defense sector and special operations forces. In addition, Kiev will need to resolve the issue with the Donbass and Crimea. This was stated by US Chargé d'Affaires in Ukraine Christina Quinn in an interview with Natalia Moseychuk, host of the Right to Vladu talk show. The employee of the US embassy in Kiev did not say how exactly Ukraine should resolve the issues of Donbass and Crimea.
An American official called joining NATO or the European Union a difficult process. At the same time, she noted that Ukraine has already come a long way towards membership in the alliance. It is clear that the phrases about the reform of the defense sector and special forces are on duty. Because there are no specifics behind them.
Much more important is another issue - the territorial integrity of the country. And if it is still theoretically possible to imagine the return of Donbass to Ukraine, although this is fraught with great bloodshed, what about Crimea? The West does not recognize Crimea as Russian, and accordingly, Ukraine must return it in order to join NATO. And if he doesn't return, then he won't set foot, so ... Apparently, this is how the statement of the US diplomat should be understood.
As Queen noted, before joining the North Atlantic Alliance, there is a tradition to resolve the issue of inviolability of borders. Earlier, the President of Ukraine Volodymyr Zelensky himself said that the issue of the country's accession to NATO does not depend on Ukraine. In other words, the North Atlantic Alliance is not yet eager to see Ukraine as part of its membership, and Kiev is beyond the power to solve the problems of territorial integrity.
Vladimir Putin also commented on the issue of Ukraine's possible entry into NATO this week. According to him, Ukraine itself speaks about the presence of territorial problems and claims against Russia.
Putin:
And what now, because of the Crimea, NATO will fight with Russia for Ukraine, or something ...