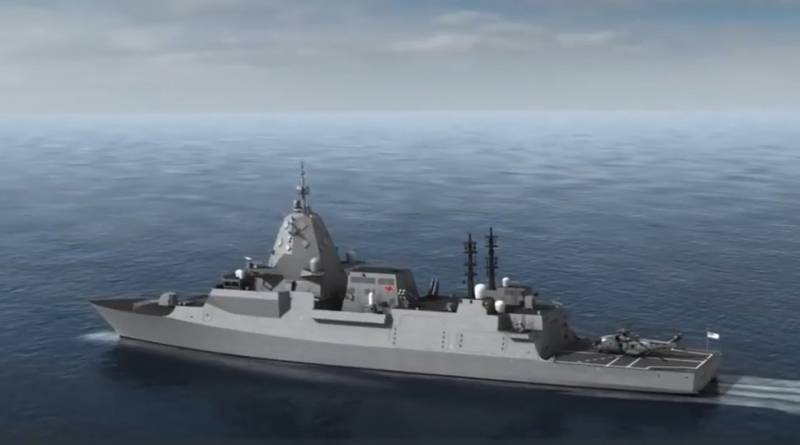 The Australian Department of Defense Panel of Experts on February 1 prepared a report on the status of the Hunter-class advanced frigate program, which points to the numerous problems and mistakes made in the design of the new ship.
As indicated in The Australian, one of the main reasons for the difficulties in implementing the program is a number of changes made by the military department to the project. They led to an increase in the dimensions of the frigate, the displacement of which increased from 8 to 10 thousand tons. At the same time, the power plant remained the same, which led to a lack of power, deterioration in mobility, a decrease in maximum speed, an increase in fuel consumption and operating costs.
So, equipping the CEFAR 2 radar ship, compatible with the Aegis system, required additional power supply. As a result, the crew will have to decide during the battle, in favor of what to make a choice: to increase the power of the drive or to fully realize the capabilities of the radar.
It will be impossible to simultaneously use the full potential of the engine and radar
- indicated in the publication.
Critics of the Hunter project note that it is based on the British Type 26 frigate, but so far not a single ship of this type has been built. The frigate needs to be improved and corrected, and five big changes made by the Australian Defense Ministry have exacerbated the identified problems.
Therefore, delays are expected in the delivery of Hunter. Initially, construction was scheduled to begin in 2020, later it was postponed to 2022. And now they are talking about 2024. The first ship is expected to reach full combat readiness only in 2034.