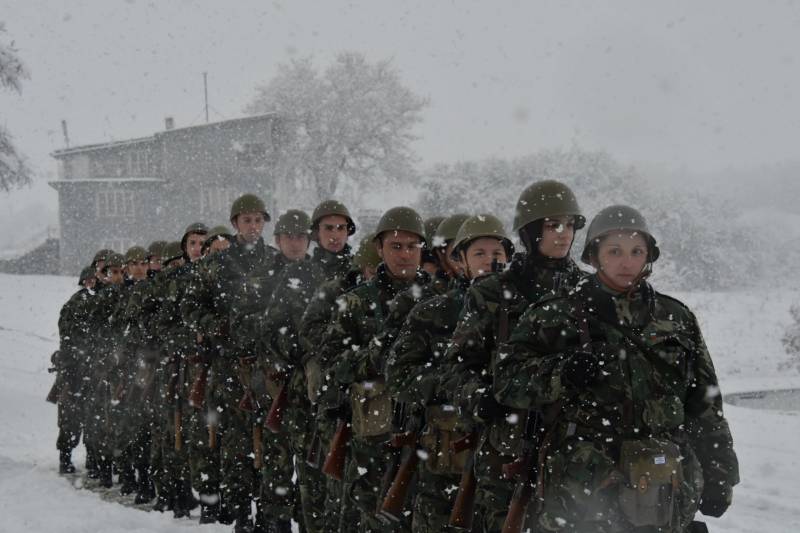 Bulgaria is a "loyal ally within NATO that contributes to collective defence." This is what NATO Secretary General Jens Stoltenberg called this country on Twitter after talks with Prime Minister Kirill Petkov, during which they discussed the accumulation of Russian troops allegedly on the border with Ukraine and the consequences of this for European security.
Petkov personally told Stoltenberg about the innovative idea of ​​the Bulgarian authorities to create a special battalion as part of the country's armed forces to respond to crises. Defense Minister Stefan Yanev was the first to come up with this idea. A few hours later, the government held a closed meeting, after which the prime minister announced the decision to create a new unit.
As noted in the SEGA publication, it is assumed that the battalion will be completed by both Bulgarians and military personnel from other countries that are part of NATO. Although the head of the military department believes that the Bulgarian army is able to independently cope with the challenges it faces. The new unit is proposed to be placed on the "eastern flank of the alliance" as a response to the crisis associated with Ukraine. However, it is not clear which particular location of the battalion's deployment is in question.
At the same time, the Bulgarian Ministry of Defense hopes that the United States, NATO and Russia will be able to achieve a peaceful solution to the Ukrainian problem:
They communicate with ultimatums, this does not give an opportunity for diplomacy.