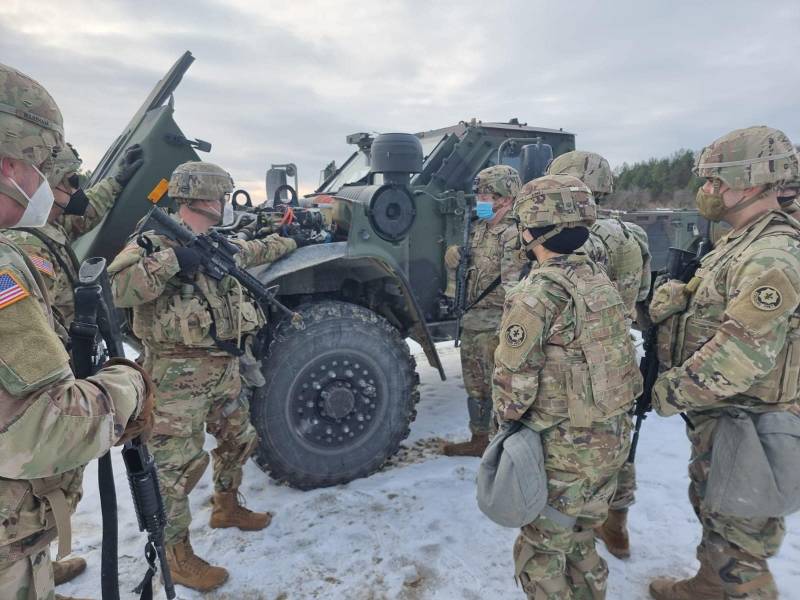 Official Warsaw is commenting on the decision of the American president to send an additional 1,7 US troops to Poland. The main part of these military personnel is going to be transferred by the American command from Germany, where about 2 American soldiers and officers will arrive "in return". At the same time, the US is preparing to send about a thousand troops to Romania.
The official representative of the Polish government, Piotr Muller, called the decision of the American authorities to increase the military presence in the US Poland "positive
news
».
Peter Müller:
The Pentagon's decision to beef up the presence of U.S. soldiers is good news for Poland. And not only for Poland. Also - for Ukraine and all of Europe. This is the result of the diplomatic activity carried out by the Polish government and a consistent policy against the threat from Russia.
At the same time, Polish Prime Minister Mateusz Morawiecki said that the transfer of additional American troops to Eastern Europe is "Washington's solidarity with Warsaw in terms of security."
The United States itself has not yet named the exact date when American troops in the format of an additional contingent will be transferred to Poland and Romania. However, in the same Poland, the authorities are actually pushing the American administration to ensure that this happens as quickly as possible.
Earlier, the American press wrote that the United States was considering the option of allowing Russian observers to the missile defense facilities in Poland and Romania, so that they would be convinced of the "absence of Tomahawk missiles there."