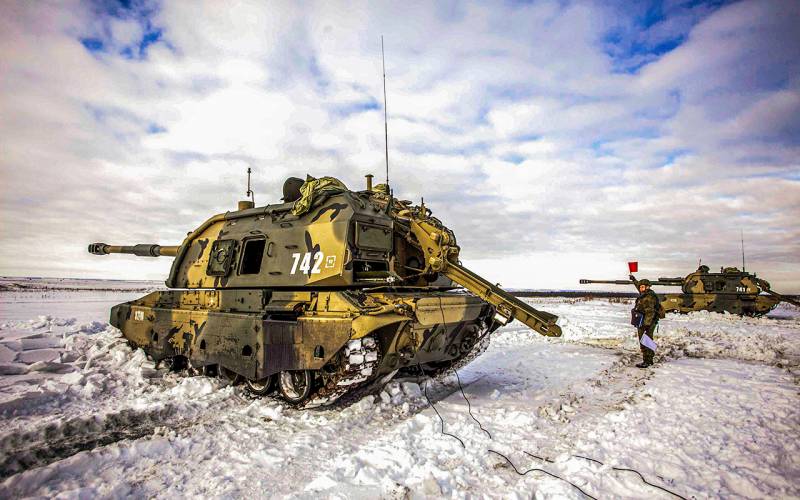 The Russian army is capable of organizing a lightning-fast capture of Kiev, it will take them no more than 40 minutes to do everything. This opinion was expressed by the ex-deputy commander of the MTR of Ukraine, General Serhiy Krivonos, on the air of the Apostrophe channel.
In the event of the outbreak of hostilities, Russia until the last moment may not enter the territory of Ukraine at all, striking at important strategic military facilities and concentrations of the Armed Forces of Ukraine with high-precision
weapons
, which the Russian army has enough. Strikes can be delivered even from the Caspian Sea, the range of missiles allows this. And the Armed Forces of Ukraine have nothing to intercept missiles, the existing air defense system around Kiev will be the first to be disabled.
Having struck at important targets and facilities, the Russian army will begin to transfer troops and it will take very little time for it, Kiev can already be captured 40 minutes after crossing the border, the general is sure. In recent years, Russia has honed its skills in the transfer of troops, this was shown by recent events in Kazakhstan. Russia has trained people, don't underestimate the enemy, he said.
They train it, they know their maneuvers, they know that there are seven airfields around Kiev, where forward detachments in helicopters can be directly landed, and then military transport aircraft can land.
- he added.
Speaking about the Armed Forces of Ukraine, Krivonos said that the staffing of the units is 50-60% of the required minimum. The situation in the troops is catastrophic, despite the loud statements of the authorities. Officially, the Armed Forces of Ukraine are staffed at 100%, but this is not so, in order to show the figure necessary for the report, the command simply reduces the staffing, thereby bringing it to 100%.