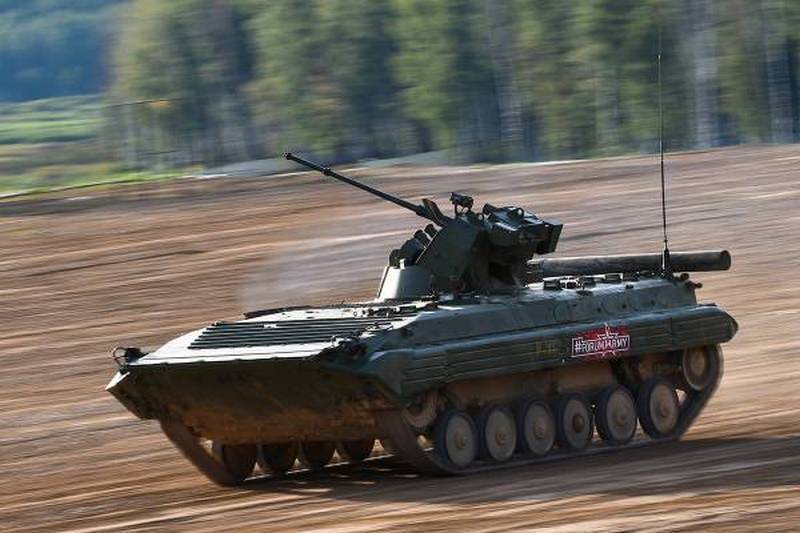 A large batch of modernized BMP-1AM infantry fighting vehicles will go into service with motorized rifle units of one of the combined arms armies of the Eastern Military District. This was reported by the press service of the Ministry of Defense.
The upgraded BMP-1AM "Basurmanin" will go into service with the motorized rifle unit stationed in the Jewish Autonomous Region in the first half of February. The number of cars is not reported, but it is noted that the batch will be large. In the subdivisions, the new infantry fighting vehicles will replace the already obsolete BMP-1s, which are currently in service with motorized riflemen.
As emphasized in the press service, the BMP-1AM version is considered one of the best options for upgrading the BMP-1. The BMP-1AM was first shown in 2018. In the same year, Uralvagonzavod announced the development of a large-scale modernization program for the existing BMP-1 fleet to the BMP-1AM level. According to open sources, the units and formations of the Russian army have several hundred BMP-1s, and several thousand more are in storage.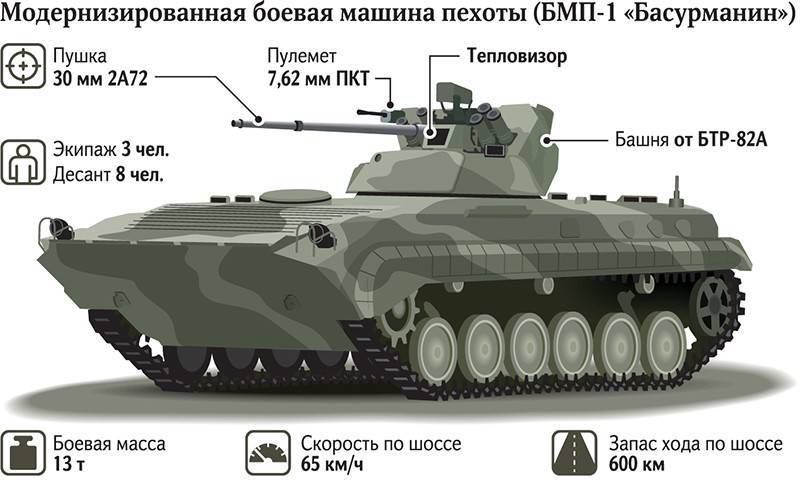 In the West, the BMP-1AM was called the "budget replacement" for the BMP-3 infantry fighting vehicle. The outdated 73-mm gun "Thunder", which no longer meets modern requirements for combating NATO military equipment, is being replaced by new weapons.
During the modernization of the BMP-1 to the version of the BMP-1AM "Basurmanin", the vehicle receives a unified fighting compartment from the BTR-82A with a 30-mm 2A72 automatic cannon, a 7,62-mm PKTM machine gun. The BMP is equipped with a fire control system with a combined all-day anti-aircraft sight TKN-4GA-01, a two-plane weapon stabilizer and anti-tank guided weapons ATGM 9K115 "Metis". In addition, the UTD-20S1 engine and torsion shafts of increased energy intensity are installed on the new BMP.