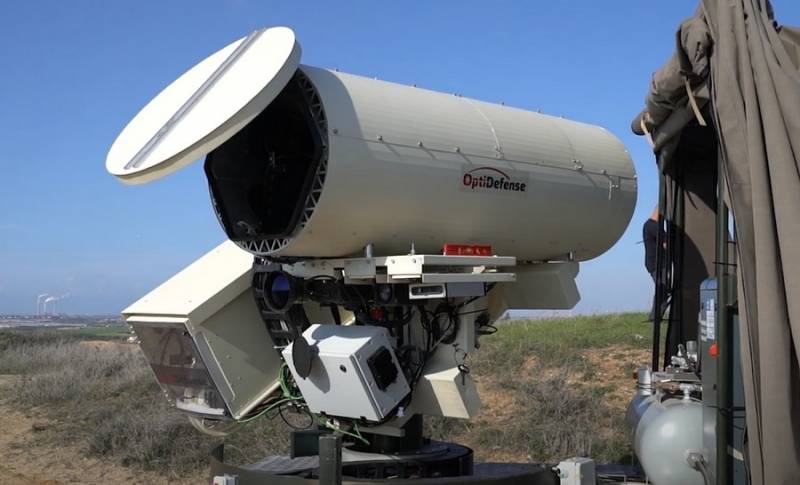 Israel plans to introduce laser systems into the missile defense system by the end of this year to destroy drones and missiles. According to Prime Minister Naftali Bennett, a decision was made to speed up developments in this area.
The Israel Defense Forces will receive a new laser system during this year, which will be included in the multi-layered missile defense. According to the plans of the Ministry of Defense of the country, the laser system will have to be used to destroy drones and missiles launched at Israel, instead of anti-aircraft missile systems, the use of which in some cases is not economically feasible.
Initially, the new system will pass the stage of experimental operation in the south of the country, then it is planned to deploy it along the entire border of Israel.
(...) This will allow us, in the medium to long term, to surround Israel with a laser wall that will protect us from mines, missiles, drones and other threats, which will allow us to take away the strongest card from the enemy
- said the Israeli prime minister.
Work on the creation of combat lasers in Israel has been going on for quite a long time. Three systems were demonstrated two years ago, each of which included an electric laser with a power of up to 100 kW.
The first system was intended to be ground-based as an addition to the Iron Dome. The second system is designed to be installed on cars or armored vehicles, it is designed to protect units on the march or in positions. And it was planned to equip transport aircraft with a third laser system.
Last year, at the beginning of summer, an airborne combat laser system was tested in Israel. As reported, the combat laser was installed on board a Cessna 208B Grand Caravan light single-engine aircraft and hit a light drone during testing. The tests were considered successful.