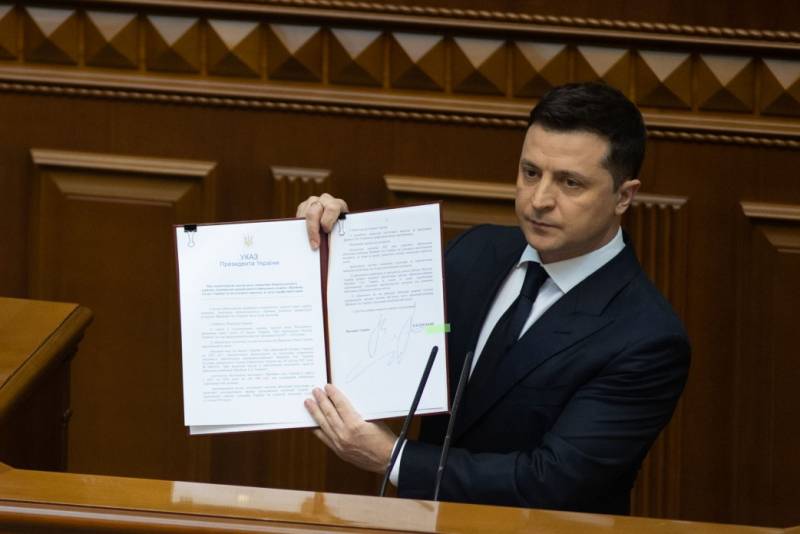 Kiev is increasing the size of the Ukrainian army, the President of Ukraine Volodymyr Zelensky signed a corresponding decree today. As the Ukrainian leader himself stated, this has nothing to do with the threat of a "Russian invasion."
Zelensky's new decree is aimed at strengthening the country's defense capability and provides, in addition to increasing the size of the army, expanding the housing construction program for the military, as well as increasing the wages of military personnel. The Ukrainian president spoke about all this while speaking in the Verkhovna Rada.
According to the decree, the size of the Ukrainian army will increase by 100 people, but not all at once, but over three years. During this period, it is also planned to increase the service life of contract soldiers and deploy 20 additional brigades of the Armed Forces of Ukraine. To date, the number of the Armed Forces of Ukraine is 261 thousand military personnel (from open sources). At the same time, it is planned to completely cancel the urgent conscription and switch to recruiting a "professional army" on a contract basis. Instead of military service, it is proposed to introduce a system of "intensive military training", which will prepare a mobilization reserve for the Armed Forces of Ukraine.
With regard to the salaries of the military, it is planned to raise them from 2023 for all categories of the military without exception, setting a lower level not lower than three minimum wages. The truth will be raised only by those who conclude long-term contracts. So far, the new terms of contracts have not been disclosed, but earlier the Ministry of Defense of Ukraine offered to sign a contract for at least three years, and preferably five or ten at once.
Zelensky stressed that the decree was issued in a planned manner, and not because "war is coming soon."