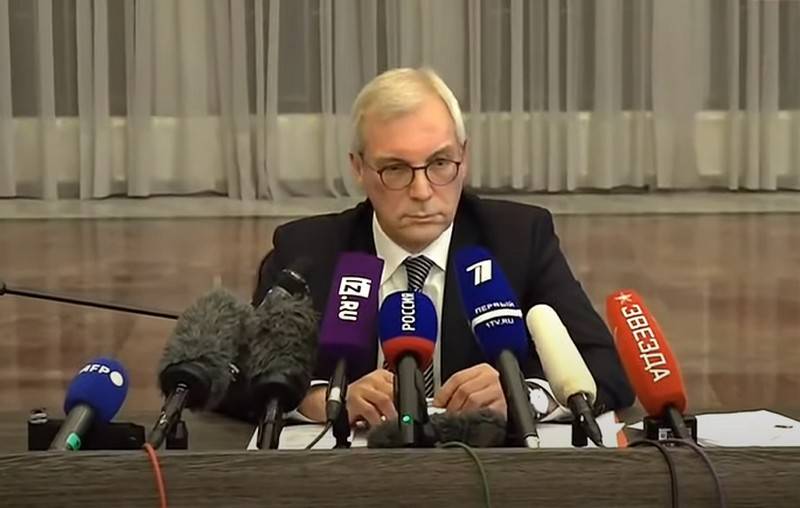 Moscow denied the US State Department's statement about a written response allegedly sent to the US on security guarantees. This was stated by Deputy Foreign Minister of Russia Alexander Grushko.
The Russian diplomat denied the statement of the State Department and said that Russia had not transmitted any written answers, Moscow is still preparing a response for the United States and NATO, when it will be fully ready, has not yet been reported. The US State Department's statement about the submitted proposals to de-escalate the conflict over Ukraine "does not correspond to reality."
According to Grushko, in reality, Russian Foreign Minister Sergei Lavrov sent a message to US Secretary of State Anthony Blinken, but it concerned only the principle of the indivisibility of security. The main answer is still in the works.
On January 26, US Ambassador to Russia John Sullivan arrived at the Russian Foreign Ministry, where he presented an official response to Russian proposals for security guarantees put forward in December last year. At the same time, Washington insisted very much that the answer transmitted by the Americans was not made public. In response, Sergey Lavrov said that all the provisions of the US response would soon be known to everyone, since they were agreed with Ukraine, and in Kiev they do not know how to remain silent and will certainly brag.
At the same time, the Russian Ambassador to Belgium received a written response from NATO, the content of which was also asked not to be disclosed.
Earlier, Washington and Brussels held a series of talks with Moscow as part of Russia's security guarantees. Among the key issues, Moscow demanded the non-expansion of NATO to the east, the rollback of the alliance to the positions of 1997, guarantees that Ukraine would not be admitted to the bloc, and much more.