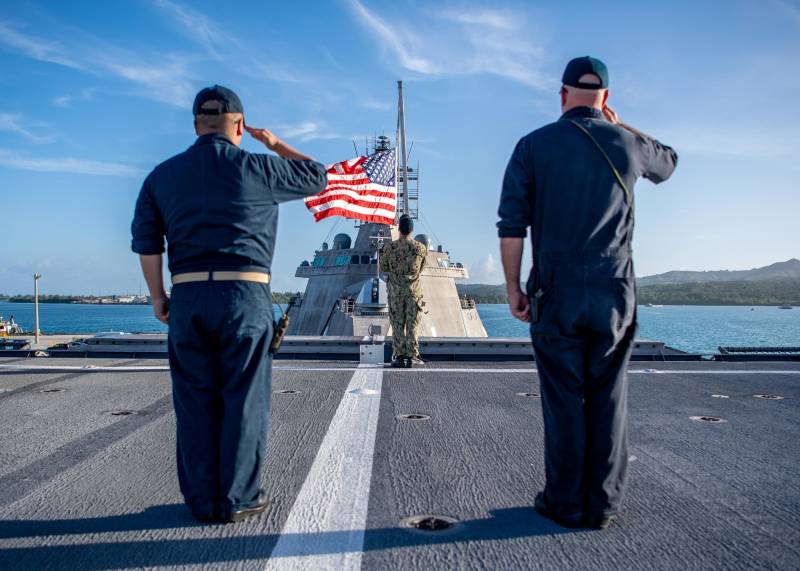 The photo is illustrative.
NATO was created as a military-political alliance against the Soviet Union. Today the Soviet Union does not exist, but the North Atlantic military bloc exists. However, there are many "buts" in its existence.
For the authorities of the United States of America, NATO alone is no longer enough to confront Russia. At present, the American administration is trying to expand its influence in the world and set against Russia and powers that were not, are not and are not going to be part of the North Atlantic military bloc.
Washington sees Australia as a "universal" force that can be used against both Russia and China. Despite the fact that this country is not a member of NATO, it is, perhaps, more active than many representatives of the mentioned military bloc, ready to act in the military-political channel of the United States.
Today, the US authorities are negotiating with the Australians on the possible provision of military-technical assistance to Ukraine, as well as on the supply of liquefied natural gas to Europe in the hope of blocking the European market for Russian suppliers of "blue fuel".
Anti-Russian negotiations are underway with the government of Japan. The US authorities are trying to make the Land of the Rising Sun one of those who will not only support anti-Russian sanctions, but also engage in military pressure on our country. To do this, the United States is trying to demonstrate support to Japan in terms of claims to the South Kuriles. A concrete example is the situation in which US Navy ships sailed between two islands in the Kuril chain last year, signaling that they consider the waters around these islands to be international.
NATO is not enough for the US authorities in the confrontation with Russia also for the reason that there is no unity in the alliance itself on this issue. A number of countries are increasingly speaking out for a constructive dialogue with Russia and for abandoning the policy of confrontation with Moscow. These are Hungary, Croatia, Slovakia. All of these are members of the North Atlantic Alliance. Germany and Italy oppose confrontation. Turkey is moving less and less willingly in line with Washington's policy towards Moscow.
This causes concern in Washington, and therefore there is an active search for "more loyal" anti-Russian allies, among which they are trying to attract not only Australia and Japan, but also such countries as Brazil, Argentina, the monarchies of the Persian Gulf. It even got to the point that Washington dissuades Brazilian President Bolsonaro from meeting with the head of the Russian Federation. Is this not interference in the internal affairs of an independent state?