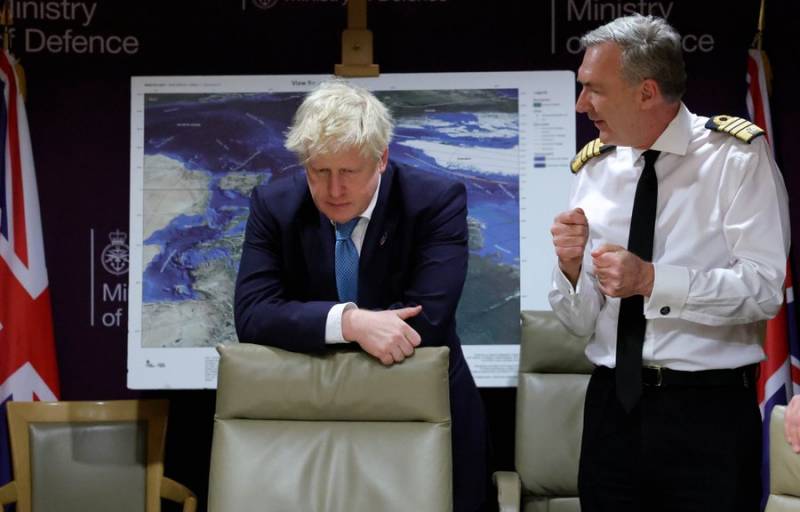 The UK is considering introducing a new sanctions package against Russia, restrictive measures are planned to be introduced in the event of an escalation of the conflict in Ukraine. The bill providing for the introduction of new sanctions will be considered by the British Parliament today, January 31.
The new sanctions package, according to London, should "hit hard" on Russia, therefore, it will include the freezing of assets of Russian companies "associated with the Kremlin", a ban on entry into Britain for individuals and legal entities of "strategic importance" to Moscow. In addition, the sanctions may include the confiscation of the real estate of Russian oligarchs in London. British Foreign Minister Liz Truss especially insisted on this. According to the British government, any Russian invasion of Ukraine will lead to serious economic losses.
(...) Sanctions will greatly enhance our ability to hit Russia where it really hurts
- said the representative of the British Foreign Office.
The United States has also prepared its own "powerful" package of sanctions, but Washington is in no hurry to introduce them. As Blinken's deputy Victoria Nuland said on this occasion, the White House considers it "senseless" to introduce restrictions against Russia prematurely. But when the Russian army invades Ukraine, then Moscow will not do well, Washington will deal a "powerful blow" to the Russian economy.
The package of sanctions proposed by the US Congress is extensive and includes many points, including even sanctions against Putin and his inner circle, Shoigu and the top generals of the Ministry of Defense, against the Nord Stream 2 gas pipeline, and much more.
Earlier, Russian Foreign Minister Sergei Lavrov said that the imposition of sanctions against the Russian president and government would mean a virtual break in relations between the United States and Russia.