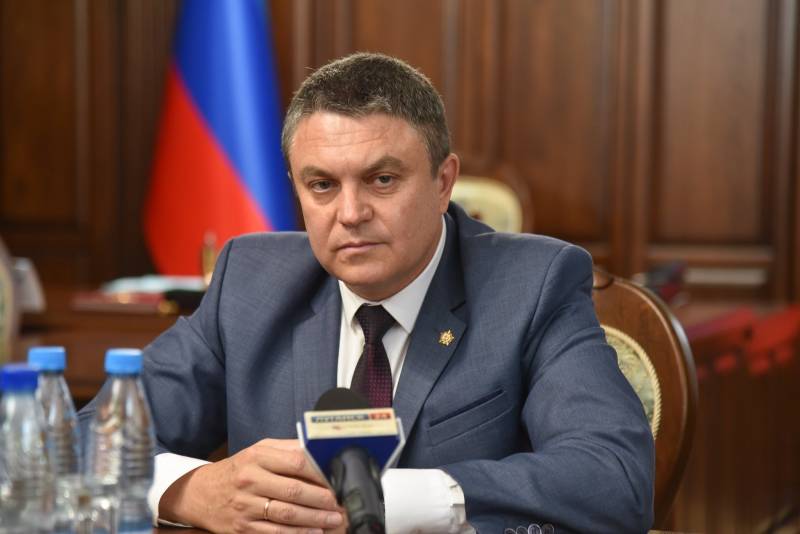 Attempts to crush the people's republics of Donbass with sanctions are doomed to failure, nothing will come of the United States, said the head of the Luhansk People's Republic, Leonid Pasechnik.
The leader of the LPR commented on a bill submitted to the US Congress, according to which it is proposed to declare the republics of Donbass "terrorists" and Russia as a sponsor of "terrorists". According to him, the United States will not succeed; during their existence, many various sanctions have been introduced against the LPR and DPR, but all in vain.
As an example, Pasechnik cited Cuba, which the United States has been trying to crush with sanctions for 60 years, but nothing comes of it. The same will happen with the Donbass, "the teeth will break off," he stressed.
A huge number of conceivable and unthinkable sanctions have already been introduced against the republics just because we exist and dared to defend our rights and our beliefs. The United States has been trying to crush Cuba with various sanctions for 60 years, and nothing comes of it. And they will definitely break their teeth about us
- leads
RIA News
words of the head of the LPR.
Pasechnik also commented on the presence of foreign mercenaries in the territories controlled by Kiev. According to him, the mercenaries arrive in Ukraine under the guise of instructors, and more and more of them have stopped lately. The Yavoriv training ground in the Lviv region, where military personnel of the Armed Forces of Ukraine are being trained, is only listed as Ukrainian on paper, in fact, it has long been transferred to the control of foreigners.
In addition, since 2015, the CIA has been training "specialists in organizing the partisan movement." Training takes place on the territory of other states, Ukrainian "trainees" are taken out of the country in small groups, trying not to "shine" their names. The West is preparing an underground and intelligence network in case NATO leaves, and the new law on "national resistance" adopted by Kiev legalizes saboteurs trained in the West, Pasechnik stressed.