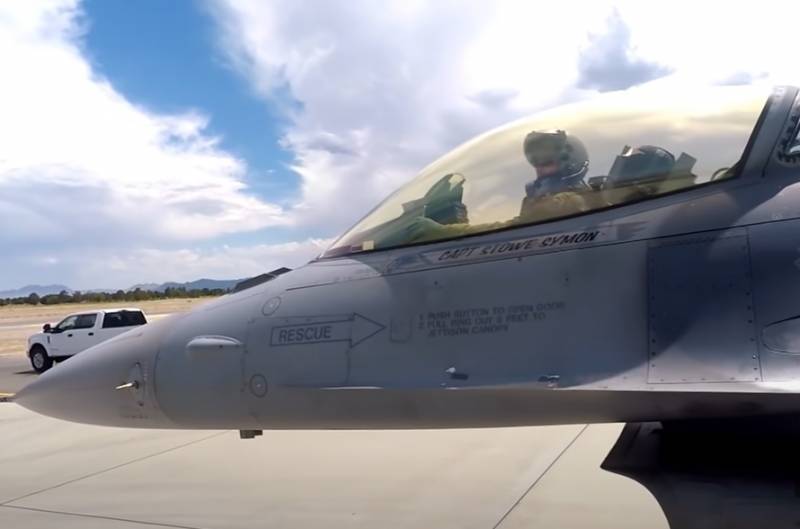 The transfer of US Air Force F-16 fighter jets from an air base in Germany to neighboring Poland is said to be planned. American pilots will have to work together with their Polish and Belgian counterparts for several months to practice joint operations in the air. However, in the context of the aggravation of the situation around Ukraine, the presence of American fighters in Poland takes on a new meaning.
The US Air Force Command said in a press release that US Air Force fighters will practice forward maneuvers in the air. The goals of the next exercises are multifaceted: this is the improvement of interaction between
aviation
countries - partners in NATO, and the establishment of management and communication processes. In addition, it is obvious that NATO and the US want to increase the combat readiness of their armed forces on the eastern flank of the alliance.
The United States pays special attention to actions in the Baltic region, which is now of strategic importance for the North Atlantic Alliance. It is the Baltic States in the event of a potential armed conflict with Russia that can become one of the main areas of hostilities, along with the Black Sea region. Therefore, it is very important for the United States to develop joint actions with the armed forces of Poland - the only country on the eastern flank of NATO in the Baltic region that has at least some military power.
In addition, the United States wants to show Russia the ability to quickly deploy its combat aircraft in close proximity to Russian borders. According to American observer Chris Osborne, the presence of American aircraft in Poland is an important component of the overall deterrence system in Eastern Europe. Both the Polish authorities and the Baltic countries, which cannot count on their own forces in the event of a conflict with Russia, insist on increasing the number of American troops and equipment in the Baltic region.