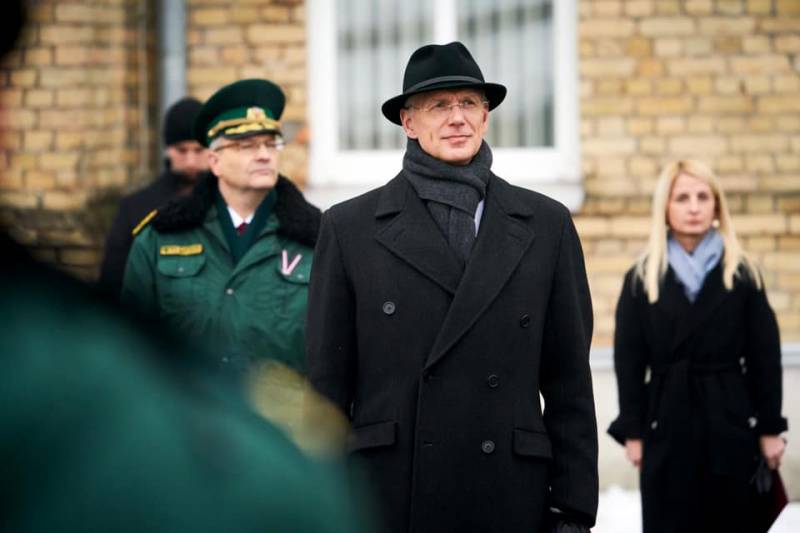 The Latvian Prime Minister commented on Russia's demands for further non-expansion of NATO and the need to withdraw foreign NATO forces from the countries of the alliance that entered after 1997. Arturs Krisjanis Karins called the Russian demands "manipulations".
According to Karins, who was born and trained in the US, "NATO is not a theoretical alliance." It is a practical "pact that is designed to deal with security issues." The Latvian Prime Minister made such statements in an interview with Polish journalists.
Head of the Latvian Government:
In 2007, Moscow did not oppose NATO expansion. Then the Kremlin changed its thinking and now they want to rewrite
history
to justify the restoration of the Russian Empire.
Polish journalists asked Karins when the "Russian offensive against Ukraine" could begin. The Latvian prime minister said that it is difficult to speak about this unambiguously, and added that at the same time, Moscow is doing everything to keep Ukraine and all of Europe "in suspense."
Karins:
After all, there is an unprecedented number of Russian troops at the Ukrainian borders. So the threat is very real.
The Prime Minister of Latvia believes that NATO should not make any concessions to Russia, because if such concessions are made, then "the eastern flank of the alliance will be exposed in the face of Moscow." And, as the head of the Latvian Cabinet of Ministers is sure, Moscow will "definitely take advantage of this."
Earlier, the Latvian prime minister spoke in favor of the process of assimilation of Russians in Latvia, saying that this is a long process, but as a result, it is necessary to ensure that, as a result, every Russian living in the republic identifies himself with the Latvian society.