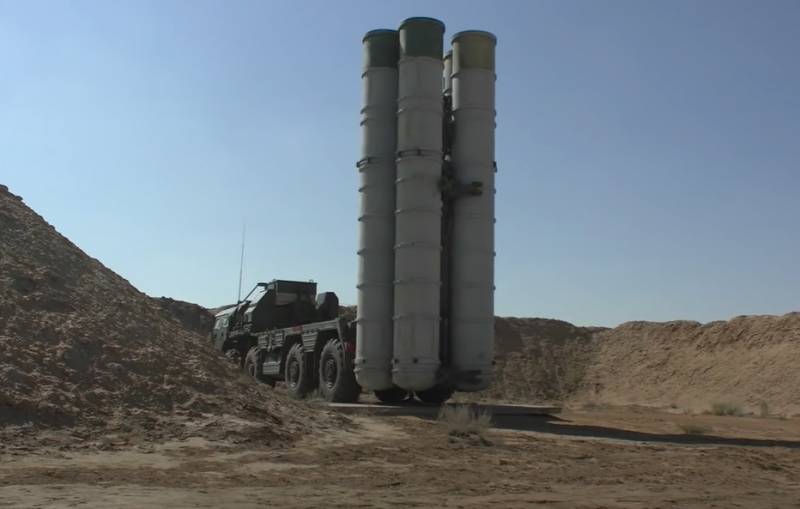 Today, a situation has arisen where the presence of effective air defense and missile defense systems in a particular country gives it a considerable advantage in the military sphere. The new generation air defense systems make it possible to turn large areas of airspace into no-fly zones by the very fact of their presence. Anti-aircraft missile systems such as the S-400 "Triumph" can intercept various targets, including not only manned and unmanned
Aviation
, but also missiles of various types.
The full range of characteristics of missiles for the Russian S-400 systems is kept secret. Their secrets in terms of the production of missiles. However, recently the veil of secrecy in this regard has become less dense, including for the reason that the S-400 Triumph air defense systems have great export potential and are already being purchased by China, Turkey and India.
The program "Military Acceptance" on the TV channel "Zvezda" tells about the production process of anti-aircraft missiles for the S-400 complexes. In particular, it is reported about the casting of individual parts of the rocket in special furnaces. The work is carried out with a magnesium alloy, which is unique in a number of its characteristics. One of the important differences is its lightness.
One of the features of casting parts of the future S-400 Triumph air defense missile system is the need to get rid of slag. The presence of an overestimated percentage of slag in the finished alloy can negate all the painstaking work and make the final product "incompetent". Particles accidentally caught in the alloy are captured by a special magnesite filter. The resulting samples are tested for various kinds of impacts, including strength tests.
More about the production of S-400 missiles - in the video: