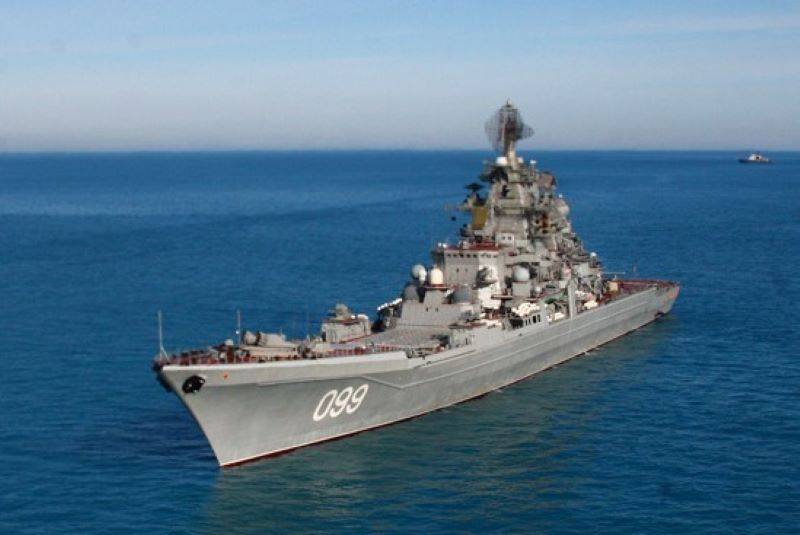 In Severomorsk, a training event was held to develop air defense. On the heavy nuclear missile cruiser (TARK) "Peter Veliky" based there, a training session was held to repel an attack from the air on the main base of the Northern
fleet
.
This was reported in the press service of the Federation Council of Russia.
According to the maneuver scenario, the enemy launched an air raid on the fleet headquarters and warships. The crew of the Peter the Great, which was supposed to repel an attack from the air, also had to take into account sudden inputs from the leadership of the center, whose task is to defend the main base of the Northern Fleet.
Detecting and destroying the means of air attack of a mock enemy, the military personnel used radio equipment and anti-aircraft weapons of the ship. During the exercise, a computer program was used to simulate the situation.
The training sessions for the cruiser's crew to counter air threats took place as part of the large maneuvers of the Arctic expeditionary group, which was personally led by the commander of the Northern Fleet, Admiral Alexander Moiseev.
To protect the airspace, the Peter the Great cruiser is armed with the Fort air defense system. This complex is a naval version of the ground-based air defense system S-300.