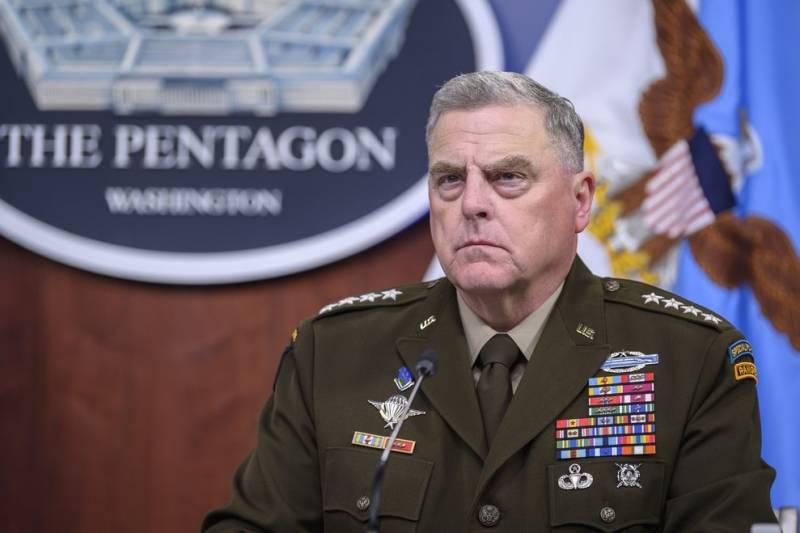 According to the head of the US Joint Chiefs of Staff, General Mark Milley, a "Russian invasion" of Ukraine would be terrible. He believes that the use of the military equipment of the Russian Federation, located today on the Ukrainian borders, will cause serious destruction and the death of a large number of civilians, especially in densely populated urban areas.
His speech was shown on the air of the American television channel CNN.
General Milli claims that in the course of the "attack" on Ukraine, the Russian military will use
Aviation
, artillery, ballistic missiles, units of the Ground Forces and everything that is at their disposal.
If all this falls on Ukraine, the situation will be serious, very serious
- says the head of the US General Staff.
In addition to Mark Milley, US Secretary of Defense Lloyd Austin also spoke to reporters. He expressed the hope that Russian President Vladimir Putin has not yet decided whether he should invade Ukraine. At the same time, the head of the Pentagon noted that the Russian military has every opportunity to attack.
It is somehow strange that it is Washington that blames Moscow for its aggressive plans. After all, the Armed Forces of the Russian Federation, unlike the American ones, have never bombed a single European capital. The American general, if he suddenly forgot, should be reminded that in 1999 bombs were dropped on Belgrade by US aircraft.