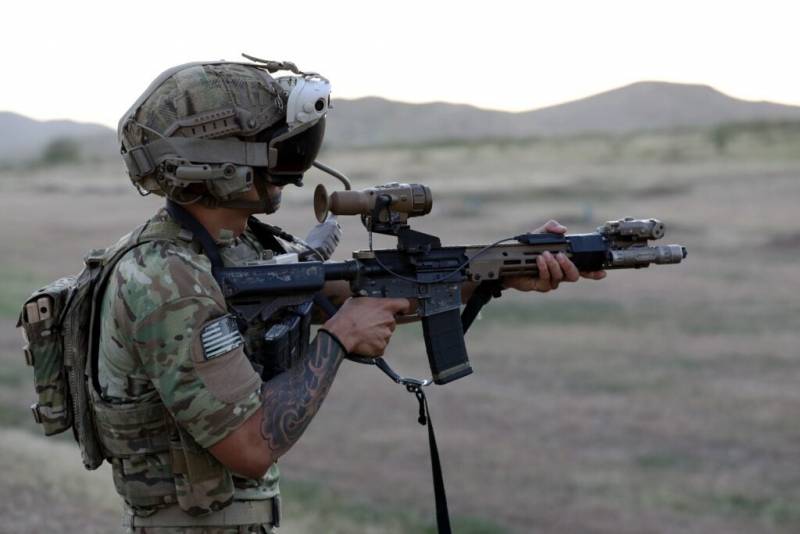 Despite delays in the development of an integrated visual augmentation system (IVAS), by September of this year, it is planned to send tactical helmets with a special display for additional military tests in army units, which have been ongoing since 2019.
The IVAS system, based on Microsoft HoloLens 2 technology, is designed to provide soldiers with augmented reality. Digital information is displayed on the head-mounted display; high resolution is provided when conducting surveillance at night with recognition of the thermal signature of targets; identification of persons [probably colleagues] is carried out; there is the possibility of an external view from the technology through the use of its optics.
However, on Thursday, the Pentagon released a report stating that a helmet with a display has not yet reached combat maturity; the army and Microsoft are trying to "improve the quality and reliability of the display" by eliminating the shortcomings. One of the main problems is the power supply of the system: the batteries must maintain its performance for 72 hours.
Microsoft has been creating IVAS since 2018 and along the way faced a boycott from its employees: 200 people demanded the right to vote, as they participate in the development of a military product. Despite this resistance, in March the company was awarded a $22 billion contract to start production of IVAS (120 units).
As one of the rangers, Sgt. Brian Hayman, explained, the new system eliminates human errors during orientation and saves time by eliminating the need to look at a compass or consult a map. From his words,
"The thinking skills of IVAS are incredible":
It amazes me that we live in a time when this system already exists.