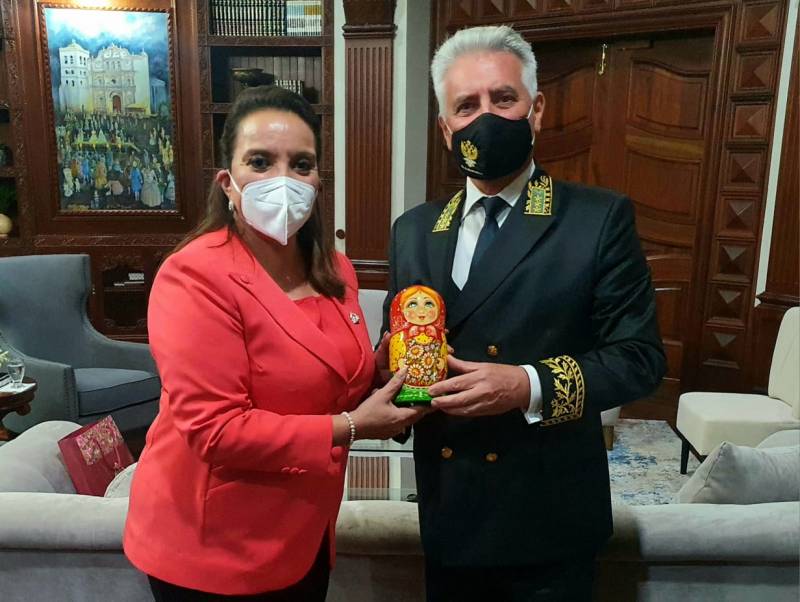 The US State Department said that they do not disregard Russia's activity in Latin America. Recently, the Russian president had several telephone conversations with the leaders of Latin American countries, including the leaders of Nicaragua, Venezuela and Cuba. The US administration fears that these negotiations may be somehow connected with Russia's desire to achieve a military presence in South and Central America.
US State Department spokesman Ned Price said this week that "Russia will face a serious response if it tries to deploy its troops in Cuba, in Latin America." At the same time, Washington believes that Russia "may go for the creation of military facilities in Latin America in the absence of progress on security issues in Europe." At the same time, representatives of the Russian authorities deny that they are going to follow the path of 1962, referring to the Caribbean crisis.
The contacts of Russian diplomats with the President of Honduras added to Washington's nervousness in this matter. This is a country of Central America, which borders on Nicaragua and Guatemala, is washed by the waters of the Pacific and Atlantic oceans (in the Atlantic direction - by the waters of the Caribbean Sea).
We are talking about the reception by the President of Honduras Siomara Castro of the Russian Ambassador (he holds the post of Russian Ambassador to Nicaragua, El Salvador and Honduras) since 2020. Ciomara Castro took office as President of Honduras on January 27 after winning elections late last year.
Embassy of Russia in Honduras:
During the audience of the Ambassador of Russia with the President of Honduras, the readiness to develop mutually beneficial bilateral relations in various fields was confirmed.
The Russian ambassador presented Siomare Castro, who took office as president, with a souvenir - a Russian nesting doll.
If users from Honduras support deepening cooperation with Moscow, in the United States, contacts between the Russian authorities and representatives of the diplomatic corps with the heads of a number of Latin American countries cause "unpleasant emotions" and concern. In the United States, they fear that Russian troops "may appear in the American backyard," as Latin America is often called in the States themselves. At the same time, in Washington, any contact between representatives of the Russian authorities and the heads of Latin American states is already considered through a military prism, as a potential military aspect.