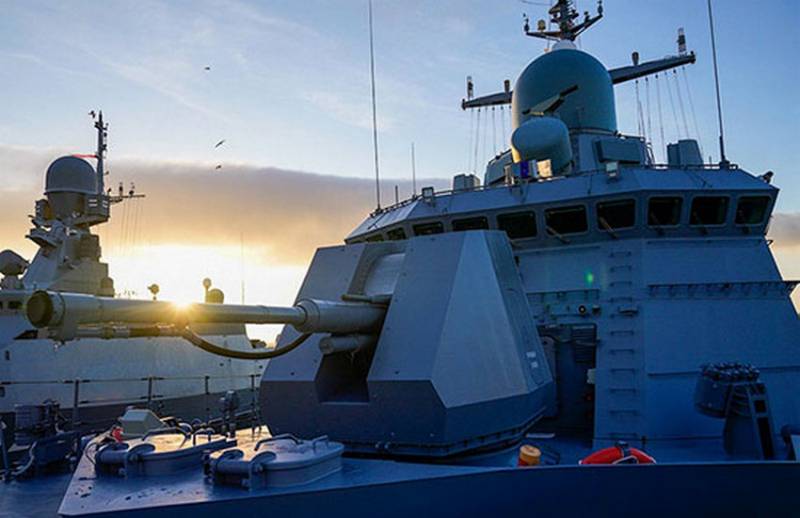 The newest small missile ship "Cyclone" of project 22800 "Karakurt", built in Kerch for the Black Sea
fleet
, began passing state tests. This was reported by the press service of the fleet.
According to the report, RTOs went to sea to undergo state tests. On board the ship are the crew, the commissioning team and the state commission, whose tasks will be to check the ship for compliance with all requirements. In total, the Cyclone will make several trips to the sea, a month is allotted for testing. After their completion, the ship will undergo revision and final painting work.
Nothing has yet been announced about the timing of the acceptance of RTOs into the fleet, but most likely, given the start of state tests, the ceremony of raising the Andreevsky flag will take place in March or April, the ship will become part of the 41st Guards Brigade of missile ships of the Black Sea Fleet.
MRK "Cyclone" is the first "Karakurt" fully built at the "Zaliv" shipyard in Kerch. It was laid down in 2016, launched in July last year, and then completed afloat. At present, the company is completing the construction of two more RTOs of this project - "Askold" and "Amur". All three "Karakurt" are intended for the Black Sea Fleet.
RTOs of this project have a length of 67 meters, a width of 11 meters and a draft of 4 meters. Displacement - about 800 tons, cruising range - up to 2500 miles, autonomy - 15 days. The main armament is one UKKSK (universal ship complex) 3X14 missile launcher on the 8 KR Caliber, one 76-mm AK-176MA gun mount, ZRAK Panzir-M, two 14.5-mm or 12,7-mm machine-gun mounts MTTPU.